Estimated
Est.
Read Time: 2 minutes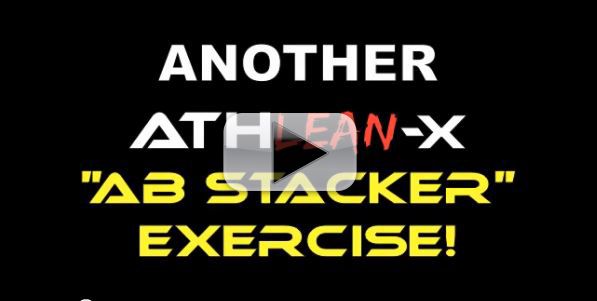 Even someone with just a casual interest in fitness will get on the floor and at least TRY an ab exercise. The reason? Because they're usually able to be done anywhere and…in the back of their heads most guys have a deep desire to have a solid six pack that demands attention.
There's only 1 problem…and it's a BIG ONE! MOST ab exercises simply don't work that well.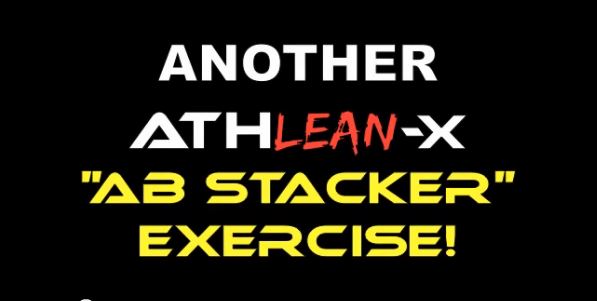 Watch the video to see one that does and then try it for yourself to see how MUCH it does! They're either too isolated, involve only a single plane of motion, aren't hard enough…or are even worse…BAD for the back!
The end result is that this "casual interest" fitness guy usually winds up quitting before ever getting started, because he failed to see any results from these exercises or maybe even hurt himself!
BUT….It DOESN'T HAVE to be that way. In AthLEAN-X, one of the key principles that are at work with the OVER 28+ core exercises (and what have it regarded as "THE BEST ABS WORKOUT" for 2011) is something I call "Ab Stacking"!
Integrate abs WITH something else…in the same exercise…and get ten times the results in half the time!! Here's an example: The best part about "Ab Stacking" is that you actually start seeing results faster and with NO wasted effort!
In fact, knowing how important the core is to EVERY athletic activity…the very first thing I do when I train one of my pro athletes is revamp their core training approach to include these types of ab exercises!
As I say all the time…YOU can either train long and wrong or you can train RIGHT. AthLEAN-X gives you a 90 DAY BLUEPRINT for getting it RIGHT!
Stay Strong….
Jeff
PS. As you know, what's the use of developing your six pack if it doesn't show because of that stubborn layer of fat it's under?!? Not a problem. With The AthLEAN-X Training System you get the X-Factor Meal Plans (raved about for being super SIMPLE and not leaving you feeling DEPRIVED!). It's never been easier than now to get strong, athletic and lean muscle!
Watch the YouTube version of this article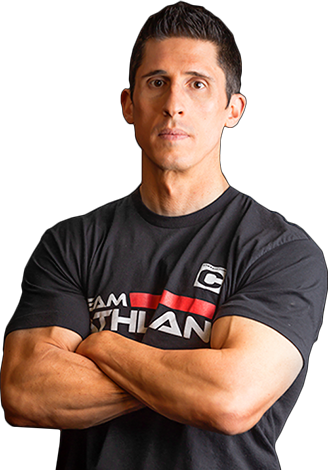 Jeff Cavaliere M.S.P.T, CSCS
Jeff Cavaliere is a Physical Therapist, Strength Coach and creator of the ATHLEAN-X Training Programs and ATHLEAN-Rx Supplements. He has a Masters in Physical Therapy (MSPT) and has worked as Head Physical Therapist for the New York Mets, as well as training many elite professional athletes in Major League Baseball, NFL, MMA and professional wrestling. His programs produce "next level" achievements in muscle size, strength and performance for professional athletes and anyone looking to build a muscular athletic physique.
Popular & Trending