Estimated
Est.
Read Time: 2 minutes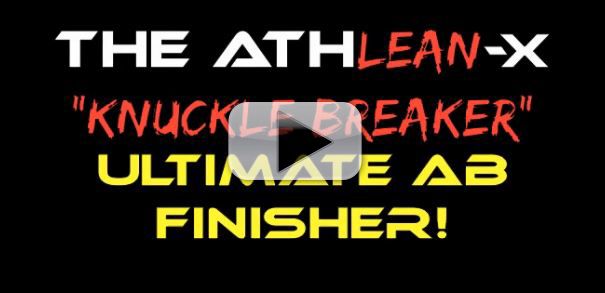 I've talked with you before about what I feel the difference is between EFFECTIVE exercises when it comes to ab training… And what is really nothing more than a series of crunches gone bad!
Well…Not only is there a RIGHT WAY to train your abs, but there's also an incredible way to END YOUR AB WORKOUT!!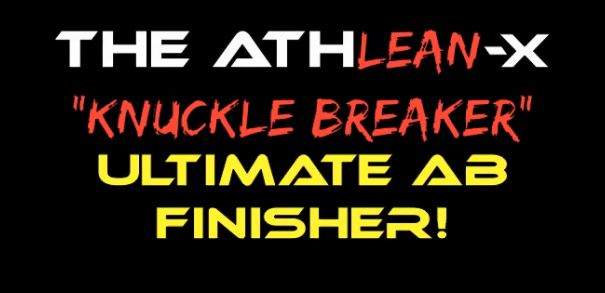 Check Out My "ULTIMATE AB FINISHING MOVE"! To get the most out of your ab/core training you ABSOLUTELY HAVE TO do one thing… INTEGRATE! INTEGRATE!! INTEGRATE!!!
Remember the abs and core are the crossroads of your body. ALL movement passes through them. If you're not training them to handle multiple plane movements at the same time… Or are ignoring the fact that the only way to recruit MAXIMAL AB ACTIVATION is by incorporating your lower body and upper body into the ab move…
Then you're missing out on results you should be getting. The good news is that it's never too late to start. Now's as good a time as any to start training your abs the right way. Start with my 30 second ab sizzler (and get that chest fired up at the same time!)
Let me help you get the six pack you've wanted for a long time…by giving you the RIGHT WAY to train them GET YOUR ATHLEAN-X TRAINING SYSTEM TODAY! 90 days from now you'll be thanking me.
In the meantime…30 seconds from now (after you try the "ultimate ab finisher") you might be cursing me out!
We'll call it a tie!
Stay Strong,
Jeff
PS. 70% of getting your abs to show is about having good nutrition! There's no two ways around that. BUT, what if I made that whole process super simple and told you exactly what to eat for 90 days?!? Oh yeah, and it actually tastes great and lets you eat until you're full!
Get The AthLEAN-X Factor Meal Plans with your order of AthLEAN-X Today!
PPS. Supplements? Got you covered there as well. Find out whether you need them to meet your goals, what to take if you do and what to avoid at all costs with my "SUPPLEMENT CODE BREAKER" now available with your order of ATHLEAN-X ALL-STAR!
Watch the YouTube version of this article
Popular & Trending