Estimated
Est.
Read Time: 1 minute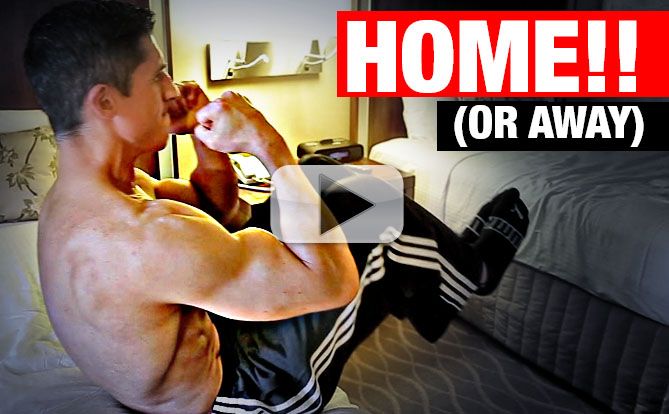 On the road for MLB's Winter Meetings in Nashville Tennessee… And determined NOT to miss my workout of course. So what do you do when you're short on time but don't want to skip?
WATCH THIS HOME AB WORKOUT (From the Road!)
I was actually so short on time I had two choices. Dial it in and not put out the videos that I know you look forward to. OR Dial up our resident beast member of TEAM ATHLEAN and use his creative Green Bay "rep scheme" to get you a killer ab workout you can do anywhere.
By now… I bet you know what choice I made!
5 Exercise "Home" Ab Workout (GREEN BAY STYLE!)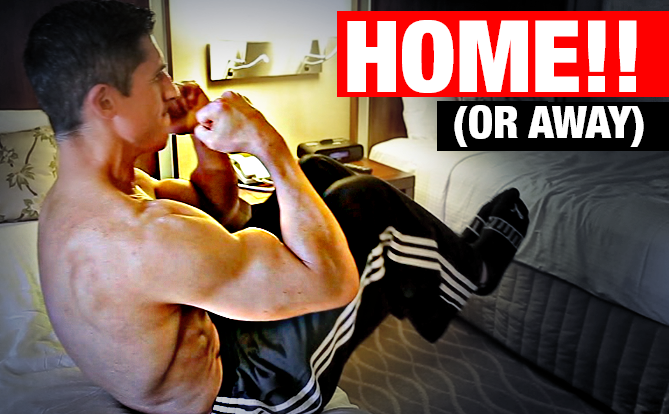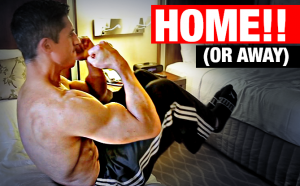 Remember… Less than ideal equipment is never an excuse for not training. This is yet another athlean example of that!
STAY STRONG…
JEFF
P.S. I laugh when someone gets mad about something called a "HOME" workout…that isn't bodyweight only? Are you saying you don't have access to a… BED? COUCH?? ANY PIECE OF FURNITURE??? Well, guess what? Even if the answer to that question is none of the above, I still have you covered! My ATHLEAN XERO program is completely, 100% equipment free. As in, no equipment at all.
Remove all excuses and build muscle with nothing but your body here
Watch the YouTube version of this article
Popular & Trending