Estimated
Est.
Read Time: 1 minute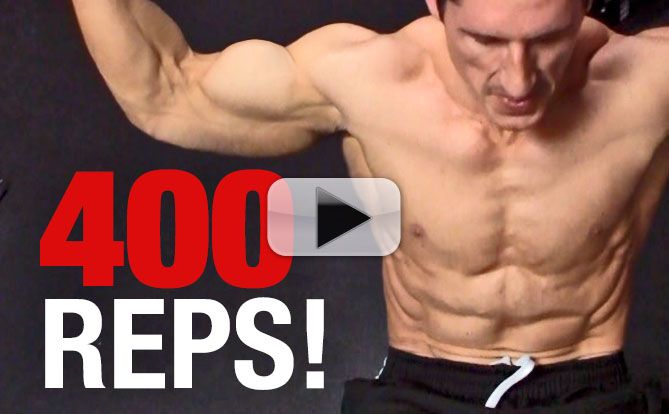 With this my 400th video on youtube…I wanted to do two things.
1. Say a sincere thank you to you, my viewer, for making it possible.
AND THEN…
2. Make your abs hurt more than ever with a brand new "400 rep" ab workout!
This ab workout is actually an "athlean challenge". Can you complete all 400 reps in less than 8 minutes? Let's see what you've got! 400 reps in less than 8 minutes – INSANE! Click here to see and try this workout. It's not easy. But it works. Just like every one of my workouts. If you do them, they'll work for you better than anything else you've ever tried. No doubt.
I'll coach you through every one of them here.
Meantime, give this one a go.
Your abs will hate me, and then thank me when you're done!
STAY STRONG…
JEFF
P.S. Again, thank you for supporting me and my videos. It truly is a humbling honor to have your loyal views.
P.P.S. As much content as I try to pack into my videos I simply can't fit all of the advanced training tips and step by step, progressive workouts and day by day meal plans that I have in my ATHLEAN-X Training System. I'd love for you to try training with the complete program and let me coach you every step of the way.
Get every workout, every meal, every coaching tip here
OR
Get a complete bodyweight only version of this here
Watch the YouTube version of this article
Popular & Trending