Estimated Read Time: 1 minute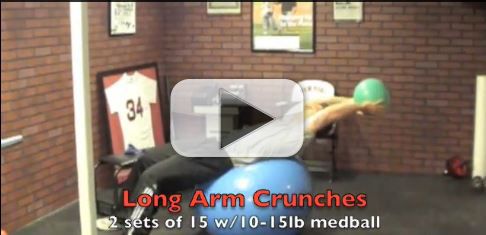 Get 6 Pack Abs at Home here: www.athleanx.com. Week 11 of The "Home Abs Workout" Blitz with the ATHLEAN-X creator Jeff Cavaliere is here and taking you to the home stretch of your new "6 pack abs" at breakneck speeds! This "home abs workout" series is guaranteed to get you in shape and "6 pack abs" in record time. As with any workout program, it's not always how you start but how you finish. It's time to get your muscle building meal plans locked in so you can strip the remaining levels of bodyfat and start showing off those rock hard "6 pack abs" you've been working so hard to create.
[youtubeVideo]
The cool thing about Cavaliere, his training system and this particular "ab workout" video series is that each new week is a challenge. Heck, each new workout is a new challenge. The ab exercises in this home workout series are always changing and this keeps your abs guessing all the way to a six pack. In the full AthLEAN-X program you get the same thing…over 60 unique workouts in the 90 days! Talk about fun and ever changing! If you have ever wondered how to build muscle and lose fat at the same time, the AthLEAN-X Training System is the right weight training system for you. ATHLEAN-X is hands down the fastest way that you could be building muscle today. Building muscle is tops on the list for most guys. Building muscle like those of the professional athletes requires an even greater amount of understanding. You need to use a weight training system that shows you step by step how to build bigger muscle.
Watch the YouTube version of this article