Estimated Read Time: 1 minute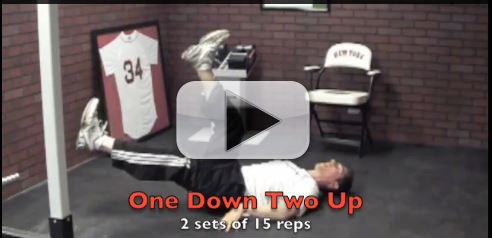 Get 6 Pack Abs at home here: www.athleanx.com In Week 2 of the "Home Abs Workout" Blitz we show you just how fast you can see results using "6 pack abs" exercises that fatigue your abs in minutes instead of hours and also some key nutritional advice to help you  strip away the fat to show off that "6 pack" just in time for the summer (or whenever else you may be starting this!) The greatest part about "abs workouts" and most abs exercises is that they can be done in the comfort of one's home.
[youtubeVideo]
If your "abs workout" requires you to have to go to the gym every time you want to do them, more often than not…you'll probably wind up skipping the workout entirely. With AthLEAN-X and celebrity trainer Jeff Cavaliere, you not only get access to some of the most cutting edge abs exercises and six pack abs workouts but you get stuff that you won't see anywhere else! You see, AthLEAN-X style training is different. It is derived from the way that Cavaliere trains some of the most elite professional athletes and celebrities in the world to give them the physiques that you see on tv each day. Put the "Home Abs Workout" Blitz series to work for you and after you've seen results (in as little as 3 weeks) then head over to http and grab the full 90 day training system that has been voted "best abs workout" and "best arms workout" for 2010. It's time to get ripped, athletic and lean. It's time to get ATHLEAN!
Watch the YouTube version of this article