Estimated
Est.
Read Time: 1 minute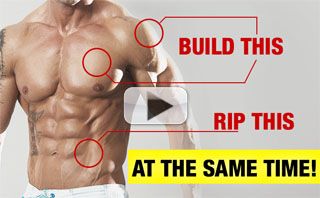 If there's one gym myth that boils my blood most it's…Bulking and Cutting!  They say…You can't get abs if you're trying to build muscle size.  You have to do these at separate times. Pure Garbage!
For every one guy that follows this advice and gets through it.  There's 4 that never do. And even the guy that does winds up being fat with no visible abs…HALF THE YEAR!  Get abs year round + build new muscle.
Sometimes I just have to rant. Today is one of those times. Why?
Because I know first hand (and will show you other examples) that there is a much better way.
STAY STRONG…
JEFF
P.S. When you're done watching this video, come back here and click on this link if you're ready to stop listening to the B.S. when it comes to getting abs and start following the truth.
P.P.S. I mention the role supplements play in this process. Here are the exact ones that I use (and put my name on!) that help me to stay ripped and build muscle year round.
Watch the YouTube version of this article
Popular & Trending