Estimated
Est.
Read Time: 1 minute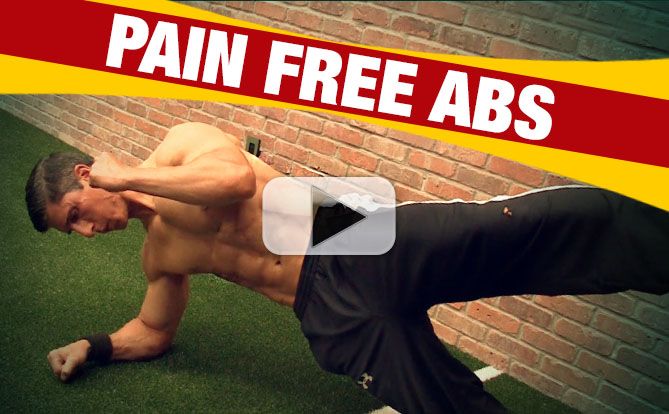 Quick…
Tell me what all these ab exercises have in common.
Hanging Leg Raises Crunches Ab Scissors Bicycle Crunches Etc… Not sure?
You definitely need to watch this video If you ever get low back pain with certain ab movements OR Get tightness or burning in your hip flexors
You especially need to watch this video
All exercises aren't right for all people. See why here
Mobility is a hot topic these days. Doesn't mean that you should be "mobilizing" everything in every way! You could be doing way more harm than good (and getting less results). Bad combo.
STAY STRONG…
JEFF
P.S. I think it's theses types of videos that showcase just how different ATHLEAN-X is from the "other" programs out there. We put the science back in strength to help you get way more out of your workouts. Get the entire ATHLEAN-X Training System here
P.P.S. Dealing with joint pain when you train? You don't have to be. No pain can actually equal much more gains! Use what the first place St. Louis Cardinals and NY Yankees are using with their athletes… MECHAN-X joint recovery formula available here
Watch the YouTube version of this article
Popular & Trending