Estimated
Est.
Read Time: 2 minutes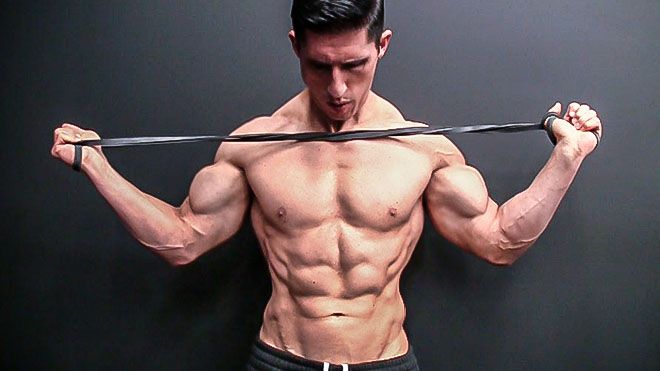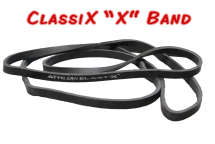 The much anticipated wait is over…and now it's time to "STRETCH" the limits of your training to all new levels of creativity and results!  Simply put…AthLEAN Elast-X Bands are AVAILABLE NOW!
These bands are the same exact ones that I have used in my multiple training videos on youtube.  From doing one arm pushups to one arm pullups, to assisted traditional pullups or killer new core exercises (that don't require you to perform even a single crunch!)…these versatile bands are like having a complete gym at your disposal at only a fraction of the price….and even better….an even smaller fraction of the space needed!
The Ultimate Portable Gym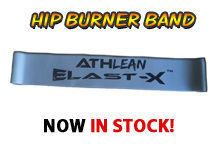 The AthLEAN Elast-X Bands are the ultimate portable gym! You can easily fold these and throw them in your suitcase when traveling.  With it's durability and resistance to wear…..odds are, you'll get tired of being on the road long before these do!!  That said, you can easily anchor it around anything in the hotel including the doorknob, closet bar, or table leg to allow you to get in a killer AthLEAN Style workout ANYWHERE!
At home, these bands might be even better!  I can't tell you how many times I've heard the excuse that "I can't work out because I don't have any equipment."  Nonsense!  As long as you've got your own body and a band, you can literally do almost anything!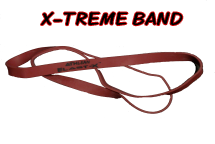 I'll be showing you even more things you can do with these things and if you haven't figured me out by now….you can bet they'll be creative! So no need to put off getting the body you've always wanted any longer.
Get the EXACT SAME training band that I'm using so you can train along with me!  Let me be your virtual personal trainer and follow along.  Now you'll know why I'm so out of breath at the end of those videos…lol!
Stay Strong,
Jeff
The BRAND NEW AthLEAN Elast-X Bands are available NOW at /elast-x-resistance-bands .  Get your Elast-X Bands Today and literally "STRETCH" the limits of what you thought possible for yourself.  That Athletic, Muscular, Ripped and Lean YOU is now much closer than you imagined it was!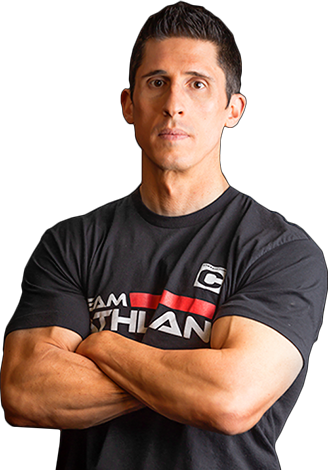 Jeff Cavaliere M.S.P.T, CSCS
Jeff Cavaliere is a Physical Therapist, Strength Coach and creator of the ATHLEAN-X Training Programs and ATHLEAN-Rx Supplements. He has a Masters in Physical Therapy (MSPT) and has worked as Head Physical Therapist for the New York Mets, as well as training many elite professional athletes in Major League Baseball, NFL, MMA and professional wrestling. His programs produce "next level" achievements in muscle size, strength and performance for professional athletes and anyone looking to build a muscular athletic physique.
Popular & Trending