Estimated
Est.
Read Time: 2 minutes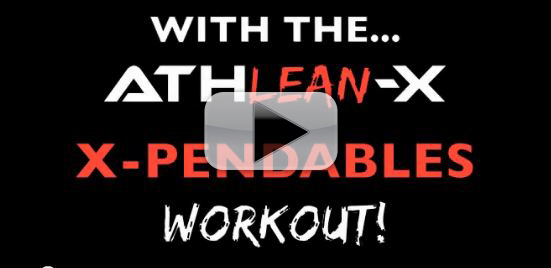 What was I thinking?!? You wanted more killer AthLEAN-X Burst Conditioning workouts and I put together another one for you….Except this time, I may have reached the limit of my physical abilities!!
Come watch what made me want to tap out!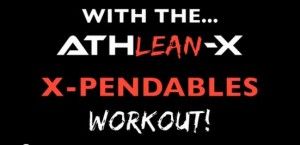 In 4 Minutes and 22 seconds I take a guy in pretty darn good shape (me) and reduce him to a puddle of sweat (me again!) The AthLEAN-XPendables Workout is Here!
This one is styled after the type of training Stallone, Statham, Stone Cold, Couture and others did in preparation for their upcoming high energy "EXPENDABLES" movie!
Man….now I know why these guys are still bringing it at 60+ years of age! Goes to show you that you can build muscle at ANY AGE! And that you can get a workout in regardless of how much time you've got!
No wonder AthLEAN-X Style Training is truly changing the way the game is changed! Come put yourself to the test with this workout!
Til next time…(or until I finally catch my breath)
Stay Strong,
Jeff
PS. If you like the thought of NEVER having to do long (ineffective) cardio workouts again, being able to do exclusively AthLEAN Burst workouts like this one, just 3 strength training workouts a week…and being able to build muscle and lose fat at the SAME TIME…you're a click away from AthLEAN-X and the workout system that's redefining how to get results and get them FAST! START TODAY!
Watch the YouTube version of this article
Popular & Trending