Estimated
Est.
Read Time: 1 minute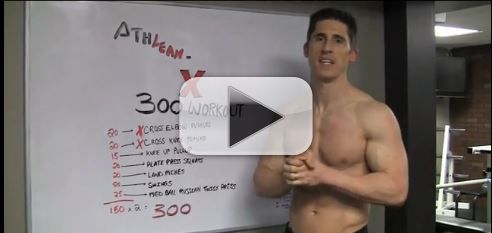 Professional Athletes – "ATHLEAN"
The Fittest Hollywood Celebs – "ATHLEAN"
Greek Warriors – ??
Perhaps no group of guys epitomized the true definition of "ATHLEAN" better than these legendary fighters. To be a warrior, a battler, a soldier requires strength, athleticism, and a will to fight until the job is done.
The word "quit" is not in the vocabulary of the these guys.
Is it in yours?
Can you endure the ATHLEAN-X 300 Workout?
Enjoy your weekend and Stay Strong,
Jeff
PS. 1 workout, 300 reps, no rest. Do you have it in you? Are you NeXt?
Watch the YouTube version of this article
Popular & Trending