Estimated
Est.
Read Time: 1 minute
"Out of sight…out of mind" If that's how you feel about your back/lats, then I can assure you that you'll never look all that powerful or built! Time to give the back its proper attention!
Three "V-Taper" Back Workout Tips – How to Get Wide Lats =====================================
You see…The lats set the foundation for your entire UPPER BODY growth and power! Underestimate this and I promise you that your chest, shoulders, arms, and even abs will suffer. Stop putting the back in the back of your mind!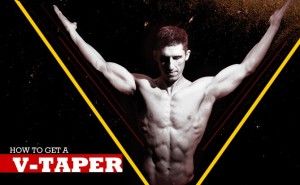 BONUS: Back Training "Secret"
Want to know one of the fastest ways to see faster growth in your lats? Look to LIGHTEN those weights at very specific times in your workout. (You'll see why in this video!)
Heavier isn't always better. In fact, neither is working out 6 or more days per week, 60+ minute workouts and diets based on macro counting!! Start Training Like an Athlete with ATHLEAN-X!
Meantime…Enjoy the rest of your week!
STAY STRONG…
Jeff
Watch the YouTube version of this article
Popular & Trending