Estimated
Est.
Read Time: 2 minutes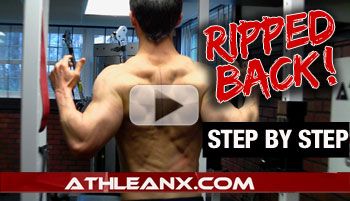 It may be "out of sight, out of mind" for some guys…BUT those that know better make sure to train their backs just as hard as their "beach muscles."  If you're one of those guys that "gets it", you're going to definitely want to check this one out!
In Depth FREE BACK WORKOUT Video (Plus KEY Strength Test you have to try!)
Like every workout you do…You should be approaching each exercise with a specific purpose! And here's what's even cooler than this most recent video!
Maybe you've been watching my workouts for awhile now and weren't quite ready to do a FULL 90 day program. BUT…You've been wanting to do some of my targeted in-depth workouts for some of your "slow to grow" muscles…like your back (or maybe for you it's your chest, biceps, triceps, shoulders, etc??)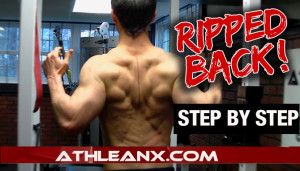 WELL…T.N.T. Workouts are here.  You've got to check these out!
Whether you follow them on their own or integrate them right into your complete ATHLEAN-X program, these were designed to help you zero in on YOUR weak muscles and target them for explosive growth!
So pumped to be able to bring these to you…
See your available targets here!
Meantime…Have a great rest of your week my friend. Get out and enjoy yourself!
STAY STRONG…
JEFF
P.S. The NEW T.N.T. Workouts are perfect for you if you are already following another workout program and just want an extra focused "attack plan" to make your slowest growing muscle finally give in and grow!!
Choose the muscles YOU want to train – See the available T.N.T.'s
P.P.S. Want the ultimate combo?? As I said at the end of this week's video, these T.N.T's will actually integrate right into the ATHLEAN-X program allowing you to create a custom version of the most effective Pro Athlete Workout program available right now! Now think about that THAT can do for you specifically in the next 90 days!
Customize your ATHLEAN-X program with the NEW T.N.T's seen here!
Watch the YouTube version of this article
Popular & Trending