Estimated
Est.
Read Time: 2 minutes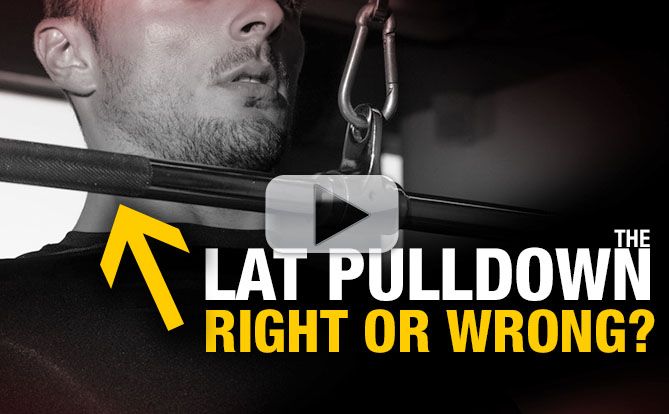 If you've trained your back in a gym…You've done lat pulldowns. This exercise is awesome for overloading the back, and building lat width. UNLESS…You're doing it in a way that builds mid-back thickness!
Huh? Yep…there's a big difference and it's all in the way you do the exercise. See what I mean here
Beyond the specific area of the back you're targeting… What handle should you use? What angle should your torso be at? Where should the bar be pulled to? They all matter!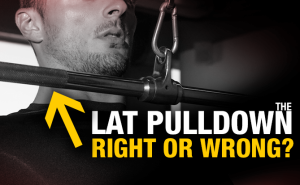 I say it all the time. Exercising is when you move a bar from Point A to Point B. BUT Moving it with a purpose…is training!  And when you start training, results come faster (and easier) than ever before!
Stop fighting your body and let it work the way it was meant to.  Start training like an athlete today! CLICK HERE TO START NOW 
Hope you find this X-press video helpful as always!
STAY STRONG…
JEFF
P.S. In this breakdown of the Lat Pulldown, be sure to watch the one version of this that you NEVER want to do if you plan on keeping your shoulders healthy!
P.P.S. Don't have access to a lat pulldown machine? Don't need one. Did you know you can do every workout in the ATHLEAN-X program with nothing more than a pullup bar, some dumbbells, a resistance band and a bench or something to lay on if you don't go to a gym?
Click here to train at home or at a gym with ATHLEAN-X
Click here to train with ATHLEAN-X with NO EQUIPMENT AT ALL
Watch the YouTube version of this article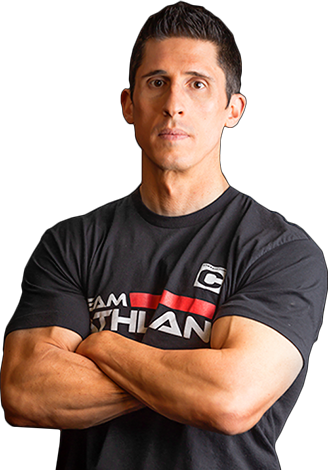 Jeff Cavaliere M.S.P.T, CSCS
Jeff Cavaliere is a Physical Therapist, Strength Coach and creator of the ATHLEAN-X Training Programs and ATHLEAN-Rx Supplements. He has a Masters in Physical Therapy (MSPT) and has worked as Head Physical Therapist for the New York Mets, as well as training many elite professional athletes in Major League Baseball, NFL, MMA and professional wrestling. His programs produce "next level" achievements in muscle size, strength and performance for professional athletes and anyone looking to build a muscular athletic physique.
Popular & Trending