Estimated
Est.
Read Time: 1 minute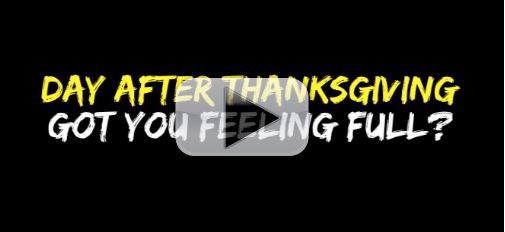 Black Friday!!
If you're like me you chose to shop safely at home in front of your computer instead of risking your life with the stampeding shoppers that storm the stores the day after Thanksgiving.
THAT SAID….. After seeing what I've got in store for you in my BRAND NEW AthLEAN Burst conditioning workout…you may have been safer among the shopping madness!!
==> Introducing the BLACK FRIDAY WORKOUT!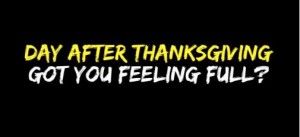 What is it you ask?
Think…as heart pounding as "4 Minutes of Hell", as much of a test of wills as the "Iron Man Workout", and twice as frenzied as the "Xpendables Workout"
Xperience the Rush of the 8 Minute Black Friday Workout!
If you're needing to burn off some of those extra calories you took in yesterday (Thanksgiving here in The States)….
Then look no further than this one.
Just another example of how the RIGHT kind of conditioning workout can actually still leave you with MUSCLE instead of burning it all away!
Are you wasting your hard earned efforts in they gym by pounding the treadmill for 30,45 or even 60 minutes at a time?!?
See why people are switching to AthLEAN-X faster than ever…
START TODAY and your body will be thanking you in just 90 days!
Stay Strong,
Jeff
PS. Get the X-Clusive UNCHAINED CHEST WORKOUT bonus with your order of AthLEAN-X ALL-STAR Package! Secure your copy of what some have called the "most scientifically perfect chest workout you can ever designed!"
I'd have to agree!
Watch the YouTube version of this article
Popular & Trending