Estimated
Est.
Read Time: 2 minutes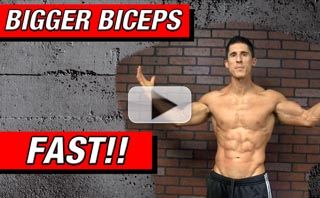 When it comes to muscle growth…You should actually find it EASIER to build your biceps than most other muscles! WHY? Because every biceps exercise you do should have these 3 important things…
To make sure you were getting this right I dove into my ATHLEAN-X System and pulled out just a few of my important training principles…And came up with this NEW Exercise for you!
New BODYWEIGHT BICEPS Exercise (adds size FAST!)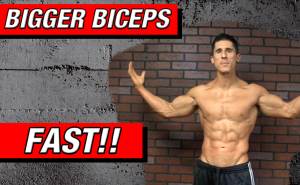 And…As you can see, it can be done with your own bodyweight and a broom, bar, countertop, etc!! Yes, it can be done anywhere (no excuses allowed!) Still too much equipment? Did you know we have an entire workout program that requires not even a single piece of equipment? Nope…Not even a bar. It's called ATHLEAN XERO and it's available here now.
Have some equipment? Have the basics around your house like some dumbbells, a pullup bar and a resistance band? Or…Maybe you have access to a gym? Well in that case you will definitely want to try the ATHLEAN-X Training System 90 day program.
Whichever you choose…You can start training like an athlete. And most importantly…Start looking like one in just the first few weeks! Order your complete ATHLEAN-X Workout and Nutrition System here.
Meantime, I hope you give this one a try. Yep, it's hard. But if you start training smarter (and harder) you not only will be able to shorten those workouts…but you'll see faster results doing it. That's my promise to you.
Have a great rest of your week my friend!
STAY STRONG…
JEFF
P.S. All ATHLEAN-X programs (XERO, ATHLEAN-X, etc) provide instant access to your own personalized online portal the second you complete your order! From there, I coach you every step of the way with walkthrough videos for every one of the unique workouts and challenging exercises (nope…no repeating workouts here!)
Click here to get instant access to the bodyweight only XERO program
Click here to get instant access to the ATHLEAN-X Training System and Meal Plan
Watch the YouTube version of this article
Popular & Trending