Estimated
Est.
Read Time: 2 minutes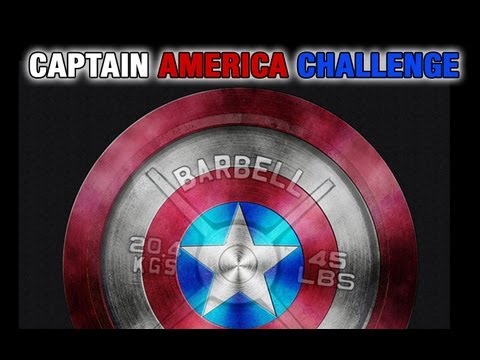 Having just cracked the 90 degree mark here in the Northeast U.S. it's safe to say…SUMMER IS REAL CLOSE.  That said, something I love to do with my athletes to mix things up (and keep them on their toes!) is take their workouts OUTDOORS!
Killer OUTDOOR Workout – The "CHUCK-IT" Challenge
What will be your score? This one has it all! Every element of "ATHLEAN" training. Power…Strength…Explosiveness… Quickness…Stamina!!
This one is also known as the "Captain America" Challenge.  Whatever you want to call it… it's incredibly effective!
Besides trying this one and getting one helluva good workout, what I want you to take from this video is…just how important it is to mix things up if you want to keep getting plateau- free results.  This can be accomplished with new exercises, new ways to do current ones, new set structure, new places to train OR…By throwing down the challenge and giving you a MEASURABLE GOAL to shoot for!
Not sure what kind of workout you're following now…BUT…if its success is measured by getting to the end of a DVD…you are being far too vague to make real serious progress.  See what it's like to be pushed beyond your wildest imagination! Experience what ATHLEAN CHALLENGES can do for you.
Meantime, get outside and enjoy the week my friend.
STAY STRONG…
JEFF
P.S. I mentioned how important CHANGE in your workouts can be to seeing changes in your body. Well, consider that ATHLEAN-X packs 140+ exercises, 60 unique workouts, Insane ATHLEAN Challenges(TM), and 3 progressive phases…and that's enough change to change even the most stubborn of muscles!
Challenge yourself and Change yourself in the next 90 days Click Here to Get Started Today!
P.P.S. Taking workout supplements but really aren't sure if they're working? That should never happen. Give ATHLEAN-Rx a shot when the ones you're taking now are finished and start seeing NOTICEABLE results within 30 days!
Everything your muscles need in just 3 steps – ATHLEANRx Click to find out more!
Watch the YouTube version of this article
Popular & Trending