Estimated
Est.
Read Time: 2 minutes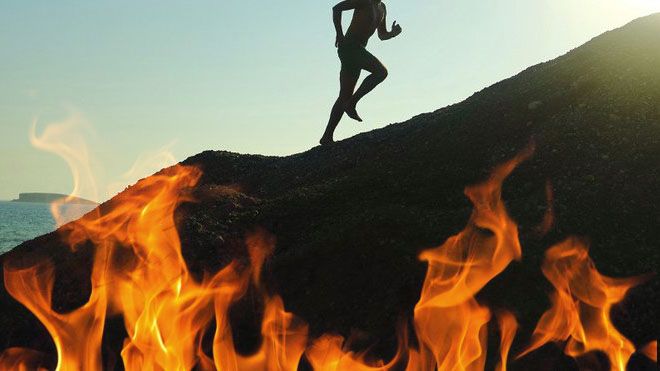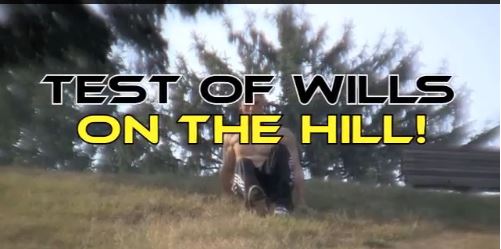 OK….I may have finally done it and bit off even more than I can chew this time!  In the search to help you guys with the best ways to burn fat, I headed out to the hill near my house (the one I affectionately call the "HILL FROM HELL") and proceeded to put together a circuit that is bound to get your heart racing, your legs throbbing and your will tested! You might want to have a cardiologist available for this one!
As you know…I'm a big believer in the effectiveness of what I call "AthLEAN Burst" Training when it comes to burning fat fast and still maintaining hard earned muscle.  In order to get an immediate spark of your metabolism you've got to give it a reason to move into overdrive.  This "Hill from Hell" workout qualifies as a pretty damn good reason! With a combination of lower body strength, power, endurance (heck…even balance…as I'm certainly no Billy Goat and I do find it rather difficult to get up the hill going backwards!) and heart, this fat burning workout of the week may be my most challenging yet.
I want you to try it for yourself and see how you do.  I definitely encourage your comments and feedback after you've hit the hill near you! That said, without any further delay…I give you one "hill" of a workout!   My AthLEAN Burst Hill Training Workout! Enjoy!
If you like what you see and realize that this is exactly the reason why you haven't been able to etch in that six pack and drop the fat that you've been trying to with other workouts….then head over to /best-workout-program-for-men to pick up the AthLEAN-X Training System and get 22 other ways to accomplish the same thing with just as intense and interesting workouts as this one!  It's AthLEAN-X and it truly is the neXt Generation of Fitness
Stay Strong,
Jeff
Popular & Trending