Estimated
Est.
Read Time: 1 minute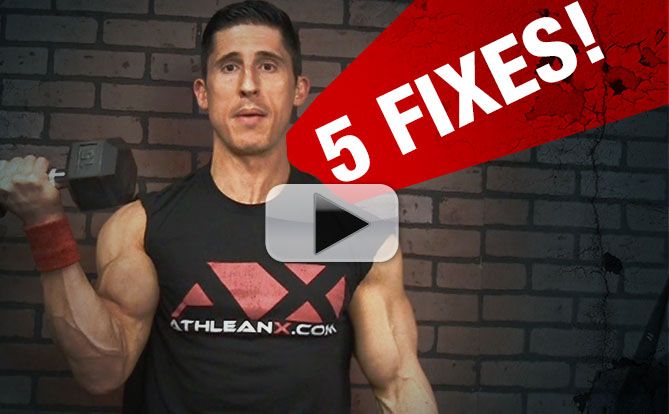 As a skinny little kid…I can tell you, I had pretty much zero biceps. But then…I stopped making these 5 big bicep training mistakes And then everything changed!
Today, my arms are no longer a weakness. Time to start helping you claim the same. Fix these 5 bicep training mistakes… And get those arms growing fast!
We're putting the science back in strength in this one.
Giving you the "What", "Why" and "How"!
I think you're going to love this video!
STAY STRONG…
JEFF
P.S. Why stop at just biceps? Want to fix your workouts and start building a complete, ripped athletic body in time for Summer? Cool. There's still time…and I'll show you exactly how to do it.
Click => Step by Step to a Ripped Athletic Body for Summer!
P.P.S. Think these 5 tips by themselves can help a friend or training partner? Be sure to share it with them and let it ignite your passion to hit that gym hard come Monday.
Watch the YouTube version of this article
Popular & Trending