Estimated
Est.
Read Time: 2 minutes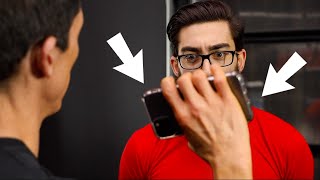 GOODBYE, JESSE
It had to happen. The transformation of Jesse has reached a turning point. His confidence has turned into arrogance. His brawn has turned into balls. It cannot be tolerated anymore. It is with great dismay that I must announce the firing of Jesse from ATHLEAN-X.
We can look back with a smile however. The blossoming of a once shy and skinny young man into a much less shy and only slightly less skinny 25 year old is something to behold. What started as simply a set of eyes burning holes into the souls of those watching had become a human being that was damn near lovable.
His muscle growth inspired many.
His intros inspired none.
Well, let me be clear on this. His previous intros brought nothing to the table but that is not to say that he did not have a new new new new intro that would have stunned even the likes of Scorcese and left Hollywood clamoring for more Jesse.
But alas, there is nothing left to say but goodbye. Jesse we loved you, but don't let the door hit you in the ass on the way out. From now on I'll continue to make videos with your suitable replacement, Raymond the skeleton.
Don't worry, the viewers may never recognize the difference.
---
In the meantime, if you're looking for a program to help you build muscle (none of which Jesse availed himself of in the time he spent at A-X) then be sure to head to athleanx.com at the link below and pick the program that best matches your goals. Train like an athlete and build ripped, athletic muscle fast.
For more videos and to remember Jesse fondly, be sure to subscribe to our channel here via the link below and remember to on your notifications so you never miss a new video when one is published
Step by Step Workout Plan – http://athleanx.com/x/my-workouts
Subscribe to this channel here – http://youtube.com/user/jdcav24
Watch the YouTube version of this article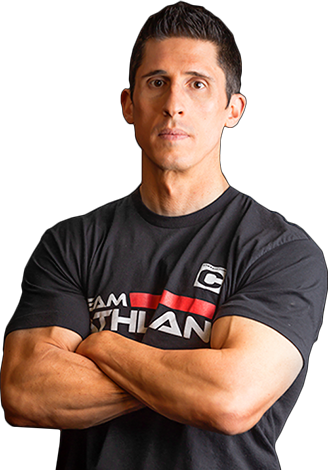 Jeff Cavaliere M.S.P.T, CSCS
Jeff Cavaliere is a Physical Therapist, Strength Coach and creator of the ATHLEAN-X Training Programs and ATHLEAN-Rx Supplements. He has a Masters in Physical Therapy (MSPT) and has worked as Head Physical Therapist for the New York Mets, as well as training many elite professional athletes in Major League Baseball, NFL, MMA and professional wrestling. His programs produce "next level" achievements in muscle size, strength and performance for professional athletes and anyone looking to build a muscular athletic physique.
Popular & Trending