Estimated
Est.
Read Time: 1 minute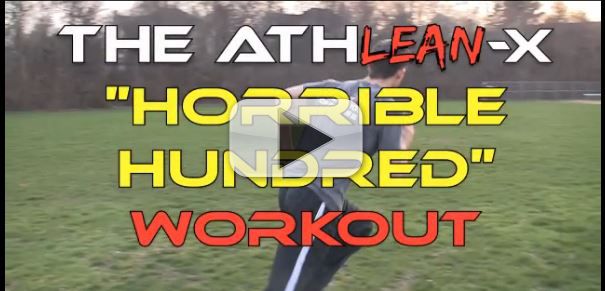 When it comes to burning fat, you can either do hours of traditional "cardio" (treadmill, elliptical, biking, etc)…AND burn up your hard earned muscle in the process!
OR…You can do what I call "ATHLEAN BURST" Conditioning and not only chisel out muscle definition…but actually BUILD muscle at the same time!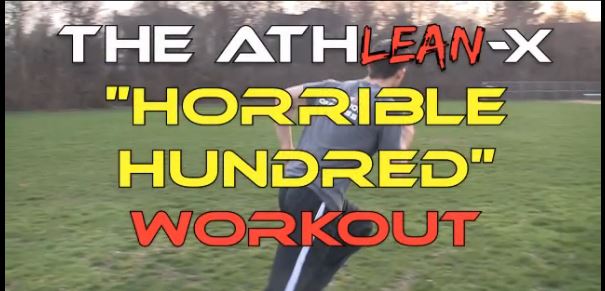 Oh yeah, and in 1/4 of the time it would take you to do those other kinds of cardio! See How 4 Minutes and 100 Yards Can be all You need to get A KILLER WORKOUT in this video!
Athletes know that the only worthwhile way to improve their conditioning, lean out and build explosive quickness is to NOT do it in a way that causes them to lose the muscle that makes them so effective!
That would be a ridiculous tradeoff that no one should have to make!With AthLEAN-X…you don't! It's time to see what "BURST" Training can do for you…and the best part is….it doesn't take long to find out!
Put this 4 Minute "Man-Maker" workout that I call my "HORRIBLE HUNDRED" to the test right now. When you've seen just how effective you can train (without all the unnecessary wasted minutes on a treadmill)…then head JOIN TEAM ATHLEAN TODAY over 25 MORE BURST WORKOUTS just like this!
Stay Strong…
Jeff
PS. For those already following AthLEAN-X you can use this one as an awesome "Burst Training" workout option! Just another way that AthLEAN-X keeps your workouts unique EVERY time you do them! It's never boring with A-X Training…that's for sure.
Become the next suXXess story!
Watch the YouTube version of this article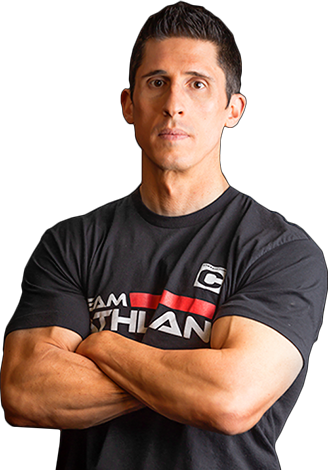 Jeff Cavaliere M.S.P.T, CSCS
Jeff Cavaliere is a Physical Therapist, Strength Coach and creator of the ATHLEAN-X Training Programs and ATHLEAN-Rx Supplements. He has a Masters in Physical Therapy (MSPT) and has worked as Head Physical Therapist for the New York Mets, as well as training many elite professional athletes in Major League Baseball, NFL, MMA and professional wrestling. His programs produce "next level" achievements in muscle size, strength and performance for professional athletes and anyone looking to build a muscular athletic physique.
Popular & Trending