Estimated
Est.
Read Time: 1 minute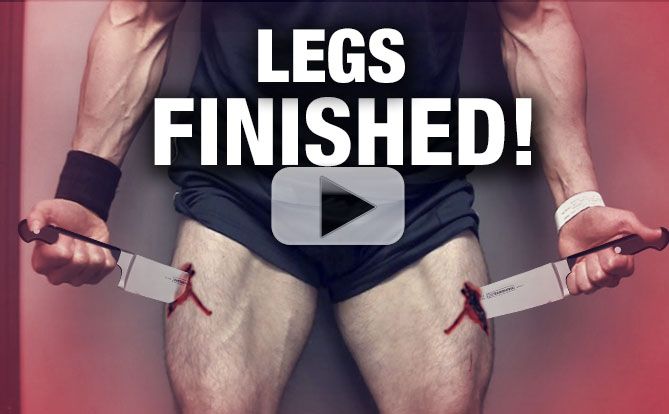 What's the perfect way to end a brutal leg workout?
No… Not writhing on your back on the floor.
That comes AFTER you do this… Leg Workout "Finisher" (Do This After Your Workout)
I'm not going to sugar coat this. This is brutal. But, it includes something your legs will really respond to by getting bigger and more powerful.
The perfect ending to your next leg workout! (And by perfect I mean brutal)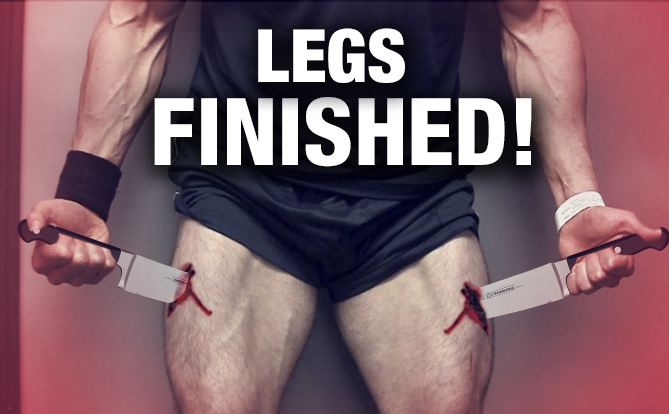 I'm keeping the "Finisher" series going for you here. Why? Because you asked for it! Love being able to bring you the information and videos you want in a way I know will help. Now enjoy the pain!
STAY STRONG…
JEFF
P.S. Did you know? ATHLEAN-X leg training is known for it's ability to build not just leg size, but usable explosive leg power. It's what happens when you train your legs like an athlete. Start building strong, powerful legs here… Build a ripped, athletic body in 90 days here (from head to toe)
P.P.S. A "finisher" is only as good as the workout that preceded it. Can you honestly say your workout plan is getting the most out of you at the moment? If not, don't be embarrassed to admit it. I have top pro athletes that could answer that question "NO". That said, it's time to change that…and I can help you right here. The workout plan used by today' top pros (and Average Joes wanting to look like them!)
Watch the YouTube version of this article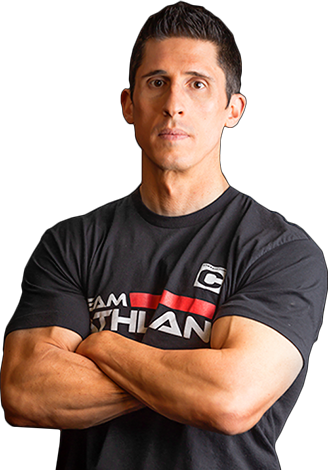 Jeff Cavaliere M.S.P.T, CSCS
Jeff Cavaliere is a Physical Therapist, Strength Coach and creator of the ATHLEAN-X Training Programs and ATHLEAN-Rx Supplements. He has a Masters in Physical Therapy (MSPT) and has worked as Head Physical Therapist for the New York Mets, as well as training many elite professional athletes in Major League Baseball, NFL, MMA and professional wrestling. His programs produce "next level" achievements in muscle size, strength and performance for professional athletes and anyone looking to build a muscular athletic physique.
Popular & Trending