Estimated
Est.
Read Time: 1 minute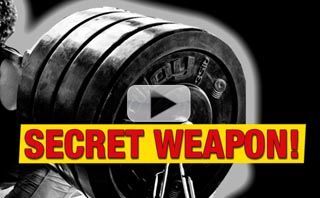 No doubt that squatting is crucial to getting big strong legs! BUT…I would bet you're only 70% as strong as you could be on this move.  WHY? You're likely overlooking the "secret weapon" in squatting… See what I mean and how to fix it!
You can focus all you want on incorporating the glutes, quads, and hips in your squat BUT…If you forget to put your focus here as well, then you're leaving lots of leg strength (and size) on the table.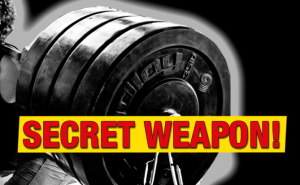 Remember…You're only as strong as your weakest link! And as I've covered before…Even with exercises like Pullups and Bench Press, you could be getting much more out of them.
If you train like an athlete! ** Overlook NOTHING in your workouts ** Get your ATHLEAN-X System here. Meantime, with the first of the new year quickly approaching, there's no better time than now to commit to training smarter (and harder).
Enjoy the rest of your week my friend!
STAY STRONG…
JEFF
P.S. The coolest part about this tip is that it will help you blast out of the "hole" much more easily. As you know, this is the hardest part of the squat and the part the limits the amount of weight you ultimately use on this exercise. Tear the lid off of your limits with this tip and your legs should see much faster progress!
P.P.S. Will 2014 be the year you commit to training like an athlete and finally looking like one?
Train smarter (and harder) with ATHLEAN-X and see faster results than ever before => Get your program here today
Watch the YouTube version of this article
Popular & Trending