Estimated
Est.
Read Time: 1 minute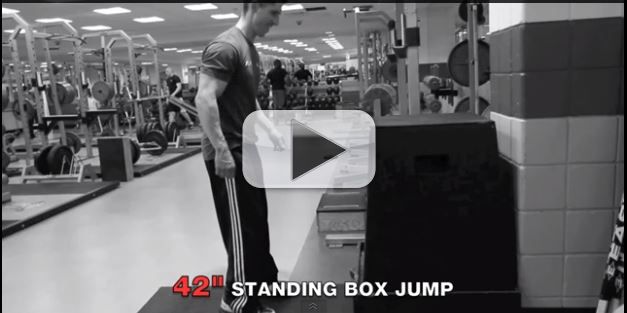 If you're going to talk the talk…I think you know how that popular saying ends right? You gotta be willing and able to walk the walk. Well, I'm a firm believer in practicing what I preach.
Look, If I'm going to stand up here week in and week out and tell you and my members of 'TEAM ATHLEAN' what you need to do to:
…get a more ripped, athletic, explosive body
…get sub 7% body fat (year round!)
…build functional strength that you can apply at will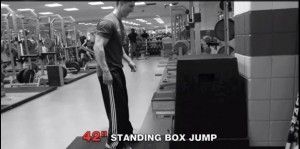 Then I better be damn sure that I can claim the same myself or risk being yet another hypocrite preaching fitness with neither the credentials or the abilities to back it up!!
Last week, one of my NBA training clients figured he'd put "MR. X", as he jokingly calls me, to the challenge. He said "Man your program is the sickest I've ever followed and I can honestly say that a big part of my success this season has been directly because of it
BUT…I bet YOU can't do THIS!  A 42″ Standing Vertical Jump!!"
After you're done watching the video think about whether you want to start answering whatever challenges people lay at your feet like:
"you're not big enough"
"you're not fast enough"
"you're not ripped enough"
"you're not going to make the team"
And become part of "TEAM ATHLEAN" today!
STAY STRONG…
Jeff
Watch the YouTube version of this article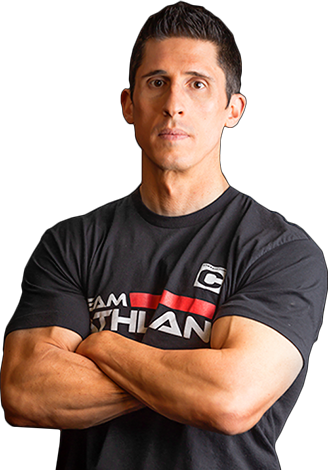 Jeff Cavaliere M.S.P.T, CSCS
Jeff Cavaliere is a Physical Therapist, Strength Coach and creator of the ATHLEAN-X Training Programs and ATHLEAN-Rx Supplements. He has a Masters in Physical Therapy (MSPT) and has worked as Head Physical Therapist for the New York Mets, as well as training many elite professional athletes in Major League Baseball, NFL, MMA and professional wrestling. His programs produce "next level" achievements in muscle size, strength and performance for professional athletes and anyone looking to build a muscular athletic physique.
Popular & Trending