Estimated
Est.
Read Time: 2 minutes
If you train at home…You may feel limited by your side delt exercise options. If you train at a gym…You might be looking for a new one to shock them! Mission Accomplished in both cases! The burn on this one is insane!
Not only is it targeted at those hard to hit side delts…BUT It gives the traps a run for their money too! Side Delt and Trap Torturer (One Home Exercise)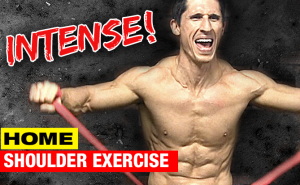 As a strength coach, I see it as my responsibility to get you exercises that work…ANYWHERE! Want to train exclusively at home with no equipment? I've got you covered with ATHLEAN XERO here.
Prefer to train at a gym or home gym with some equipment? I've got you covered with the ATHLEAN-X System here
Either way…I'll get you the options and you'll get results!
Meantime give this one a look. I think you're going to find it incredibly helpful.
STAY STRONG…
JEFF
P.S. Wait until you see what you can use to do this exercise! It's actually one of the most versatile "home exercise" pieces of equipment that NOBODY ever uses for exercise!
P.P.S. Feel like more than just your delts could use a jolt of variety (and results)? Train like an athlete with a different workout every day for the next 3 months and see what your true physique potential really is.
Click one…
Zero Equipment Option – ATHLEAN XERO
Watch the YouTube version of this article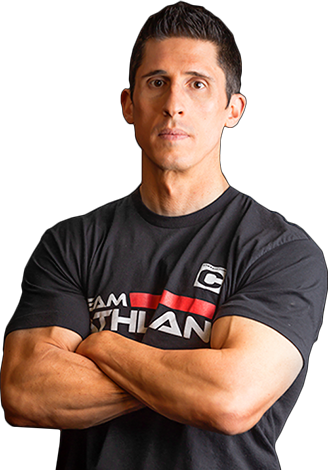 Jeff Cavaliere M.S.P.T, CSCS
Jeff Cavaliere is a Physical Therapist, Strength Coach and creator of the ATHLEAN-X Training Programs and ATHLEAN-Rx Supplements. He has a Masters in Physical Therapy (MSPT) and has worked as Head Physical Therapist for the New York Mets, as well as training many elite professional athletes in Major League Baseball, NFL, MMA and professional wrestling. His programs produce "next level" achievements in muscle size, strength and performance for professional athletes and anyone looking to build a muscular athletic physique.
Popular & Trending