Estimated
Est.
Read Time: 1 minute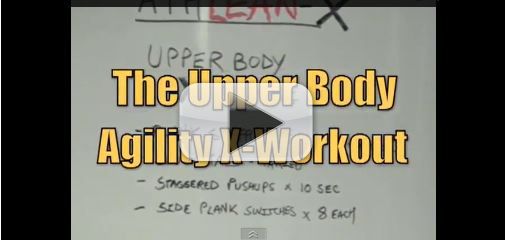 What's going on "Team AthLEAN"? I have been working around the clock and have got to tell you…it's going to be a fun next few months for all of us!
First up….You asked for it and it's here…AthLEAN-X Gear! You can rock out your brand new "body under construXion" T-shirts and Hats now.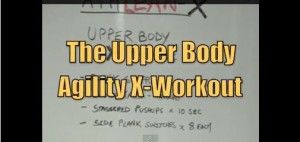 And YOU will be given the first chance to get one as a loyal follower of the program.
Next up…Guys, you've got to see this video. No joke. Not only does it include Team AthLEAN member Adam Jarvis (back for a ripped core encore!), but I'm going to show you how to get a POWER AGILITY workout for the upper body in just 4 exercises and 4 minutes!
Yep, and I did say upper body agility!
Come look.
In the meantime, guys if you haven't already gotten on board with AthLEAN-X….what are you waiting for??
– Build Athletic Muscle in just 5 Workouts a week
– Burn Fat with ease without boring cardio
– Limit workout time to just 20-40 minutes!
See what the pros are using HERE!
Will talk to you soon!
Stay Strong,
Jeff
Watch the YouTube version of this article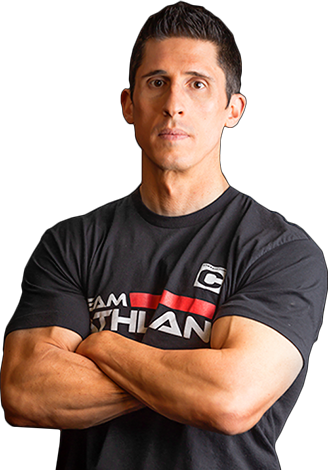 Jeff Cavaliere M.S.P.T, CSCS
Jeff Cavaliere is a Physical Therapist, Strength Coach and creator of the ATHLEAN-X Training Programs and ATHLEAN-Rx Supplements. He has a Masters in Physical Therapy (MSPT) and has worked as Head Physical Therapist for the New York Mets, as well as training many elite professional athletes in Major League Baseball, NFL, MMA and professional wrestling. His programs produce "next level" achievements in muscle size, strength and performance for professional athletes and anyone looking to build a muscular athletic physique.
Popular & Trending