Estimated
Est.
Read Time: 4 minutes
If you are wondering how to lose fat then you are going to want to watch this video. It doesn't matter which diet plan you are following right now to lose weight, the key to your long term permanent success lies much deeper. Even science based diet plans that claim to prove the fastest way to lose body fat won't stand the test of time if you are unable to do the most important thing when it comes to nutrition, and that is stay consistent with your approach.
In this video, I show you the number one truth about nutrition and losing weight. Without consistency, your chance of keeping off the weight you lost is almost zero. The most important thing you can do is not turn to the latest pubmed studies to supposedly prove how you should be eating but rather determine if the way you decide to eat is going to be something you can do forever.
NUTRITION AS A LIFESTYLE
I'm actually not one to demonize one way of eating over another. Instead, I encourage everyone to adopt the nutrition plan that is most conducive to their lifestyle and is going to be something that they can do for the foreseeable future. This often revolves around a much deeper ideology and one important unavoidable truth.
And that is, getting ripped and losing fat is going to take commitment. Period. It is going to take a long term permanent commitment to either spending a bit more time than you are right now or money to get where you want to be. This can be boiled down to a simple three words and how they interplay together to formulate these requirements. These are fast, cheap and good.
PICK TWO: FAST, CHEAP, GOOD
When it comes to nutrition and eating you can get fast, cheap and good but you can't get all three. In fact, you can only choose two of these three options.  In only one world is it possible to get fast, cheap and good nutrition and that is if you are living at home with your parents and they are spending the time, money and effort to prepare your foods for you but even in this example, someone is still sacrificing something – it's just not you.
More realistically, you are going to have to choose from these other options. In fact, there are only two viable options to diet success since the fast and cheap option is usually one that isn't conducive to what you're trying to achieve with your body goals. When you go this route you are left with foods that are likely not healthy or good. This is a quick road to disaster and not one that is recommended.
This leaves the other two options. If you go the fast and good route then you are likely going to have to take advantage of pre-cooked foods in your local Whole Foods or even start using a meal prep company to provide your meals for you. Both of these are going to require a financial commitment that you may or may not be able or ready to make.
On the other hand, if you would prefer to save a good bit of money you can purchase these foods yourself in their raw, natural states and then cook them yourself. This of course if going to take much more time and is going to require that you are willing to make the time commitment to getting this done consistently.  Even if you do a full day meal prep or choose to prepare your meals daily.
LOSING FAT IS A COMMITMENT!
The fact is, you can't escape nutrition commitment when you want to get your diet right and lose weight. Losing body fat is one of the hardest things you can do because it takes a 24/7 commitment that many people can't make. Anyone can get themselves to go to the gym for an hour a few times a week but it takes a lot more effort to be conscientious of what you're eating for the remaining 23 hours. Don't get fooled by quick fixes. There is no such thing when it comes to getting ripped.
---
If you're looking for daily guidance on how to make this process much more automatic for you, then I think I can really help you out. My step by step meal plans are available in all of our programs available at the link below, depending on your exact training goals right now. Learn how to make eating almost automatic and take the stress out of nutrition once and for all with the X Factor Meal Plan at athleanx.com.
For more videos on nutrition and the best diet plan for getting ripped and losing body fat, be sure to subscribe to our channel here on youtube via the link below and don't forget to turn on your notifications so you never miss a new video when it's published.
Get Jacked in 90 Days – http://athleanx.com/x/my-workouts
Subscribe to this channel here – http://youtube.com/user/jdcav24
Watch the YouTube version of this article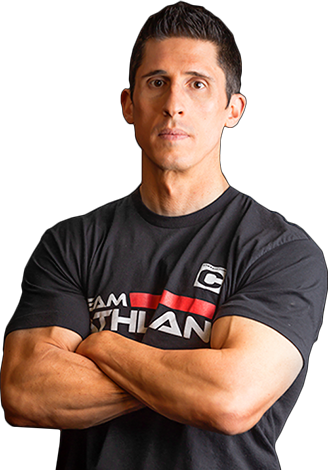 Jeff Cavaliere M.S.P.T, CSCS
Jeff Cavaliere is a Physical Therapist, Strength Coach and creator of the ATHLEAN-X Training Programs and ATHLEAN-Rx Supplements. He has a Masters in Physical Therapy (MSPT) and has worked as Head Physical Therapist for the New York Mets, as well as training many elite professional athletes in Major League Baseball, NFL, MMA and professional wrestling. His programs produce "next level" achievements in muscle size, strength and performance for professional athletes and anyone looking to build a muscular athletic physique.
Popular & Trending