Estimated
Est.
Read Time: 3 minutes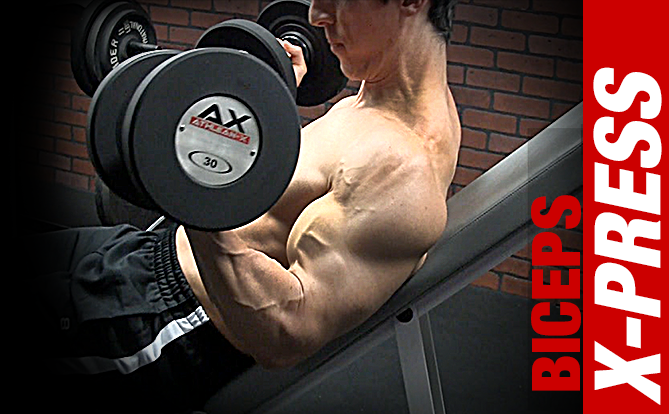 Have a question about Ultimate Arms? You'll likely find your answer here! If you do not, go ahead and ask in the comments below, I'll do my best to get you an answer…
Q. Is the program a full program or just a few arm workouts?
A. Ultimate Arms is a complete 6 week (5 days per week) workout program that includes all upper body and leg training as well as the most sophisticated approach to training arms (and getting them to grow!) ever seen.
—————————————————————————
Q. When will I be able to get it?
A. The program will be released tomorrow June 9th at 2PM EST
—————————————————————————
Q. I've done AX-1, AX-2 and all of NXT, will I find this challenging?
A. Absolutely! In fact, having used some of my most advanced training techniques in NXT you'll be used to the punishment…except this time, I'm combining techniques and applying them to your arms like never before to ensure the stimulus needed to help you gain that extra inch. Not to mention, all new never before seen C-4 burst training and APEX leg training are making their powerful debut in Ultimate Arms!
—————————————————————————
Q. Does the program include a meal plan?
A. One of the most surprising facts about the Ultimate Arms program is that it not only includes a full 6 week meal plan but it is a newly revised X-Factor V2 Meal Plan. The same plan used by hundreds of thousands of A-X team members to achieve body fat levels low enough to reveal ripped muscularity with new meals and additions made to help you maximize muscle vascularity through thermogenics and powerful food combos along with timely supplementation!
——————————————————————————
Q. How much will Ultimate Arms cost?
A. Similar to our other 6 week program, ATHLEAN XERO, the UA program will actually come in a shade less expensive (at just $79.50) and will include the most insane bonus I've ever offered (a $49.99 value) FREE for the first few days of release only! You will not want to miss this bonus. In fact, some will purchase Ultimate Arms just for this bonus!
——————————————————————————–
Q. I heard Jeff mention at least 1″ increase in arm size with Ultimate Arms?
A. That's right. This program is designed to maximize and accelerate proportional bicep and tricep growth faster than any other training program available. In just designing the workouts and using them myself, I've added noticeable size to my arms in just the last two months (as can be verified in my recent youtube videos). As always, I feel it's important to practice what I preach.
———————————————————————————–
Q. How quickly will I receive my program when I order it on Tuesday?
A. Instantly. Like all A-X programs, your access to Ultimate Arms will be unlocked as soon as you complete your order and will be yours to keep for a lifetime!
———————————————————————————–
Q. Can I see a preview video of Ultimate Arms? I'm so pumped for this.
A. Check out the video up above for a glimpse into just one of the indirect arm days. This helps us to add additional volume without making the cardinal mistake of adding second and third arm workouts to your week's training! Volume manipulation is key to arm growth as you'll see in the program.
———————————————————————————–
Q. Jeff, you seem really pumped about this program?
A. Honestly, I've never been more excited about my work in this program. This literally represents a life's journey of struggling to overcome extremely skinny arms to now having them be my most muscular feature. I made many mistakes along the way, but learned a great deal from them. Now, with Ultimate Arms, I can help my loyal followers to get significant results without the mistakes…which allows me to create changes much much faster!
Popular & Trending