Estimated
Est.
Read Time: 2 minutes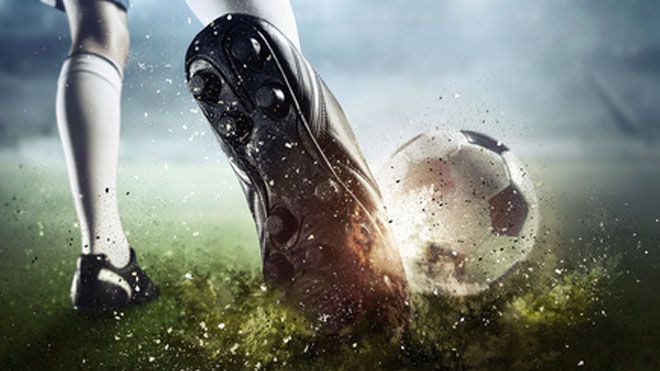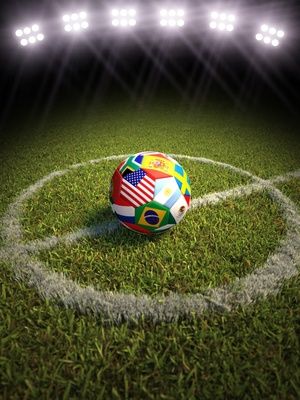 I'm not going to lie….World Cup Soccer just isn't that big here in the States.  It can never match up to American Football and even Baseball in its ability to get fans revved up and eager to watch!
There just aren't that many rabid fans of the sport as there are in almost every other country in the world.  That said, the USA…in pulling off it's last minute victory to advance to play Ghana…certainly got people to stand up and take notice.  I was one of them.
The thing that amazes me most about the sport is the degree of athleticism, strength and conditioning that is needed to play the sport!  It's such a unique blend of long duration endurance and quick burst power.
Take that and throw in the footwork and finesse requirements and it becomes arguably the most athletic sport you can play. So how could I put together a workout that properly represented these requirements….simple, by heading into the "X" BOX and creating a program that had elements of mobility, flexibility, heart pounding conditioning, power, strength, and sport specific movement patterns.
Introducing the World Cup Soccer Workout
The AthLEAN-X World Cup Workout scores a goal with its ability to address ALL of these in just one 8 minute workout! Want to really put your body to the test?  Take it to the limit by going through the workout 2 or even 3 times!  It's going to take some balls though…..medicine balls of course!
So what are you waiting for?  Let's "kick" it into high gear and start burning fat and building muscle at the same time!  Let AthLEAN-X take you to the finals.  Check out the World Cup Workout on youtube….or just watch it here without even having to leave.
You can watch it right here!
After you score with this workout….make sure you head on over to /best-workout-program-for-men and get the system if you haven't already.  The bottom line is whether you want to build lean muscle like an NFL wide receiver, ripped forearms like a pro baseball player….or powerful legs like a World Cup Soccer player the concept is the same….you need to train like a pro athlete!  You don't have to have their contract (with AthLEAN-X costing just $67) but you need to have their workouts (if you could just get access to them!)  Well now you can.  The AthLEAN-X Training System is your short cut to the body of the pros!
Stay Strong!
Jeff
PS.  Yes…Team USA lost nobly  today to Ghana but all is not lost!  Thousands of people across the country were inspired to stand up and take action and do something to be more active and fit!  Its hard to see these ripped, fit guys accomplishing great things and not feel in some way that there's potential for you to do the same!
Popular & Trending