Estimated
Est.
Read Time: 2 minutes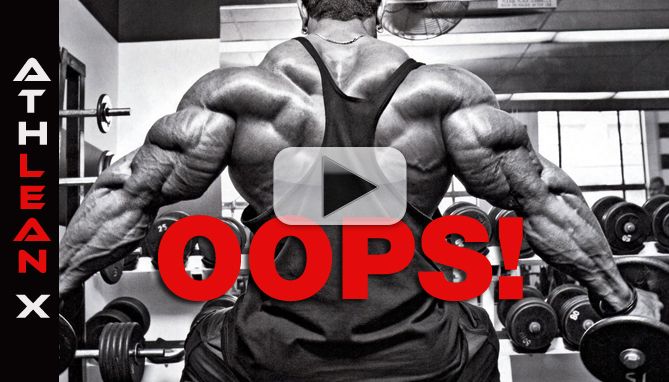 In last week's LIVE YouTube Q&A Session that I did, one of the questions I got was about "How to get the triceps to respond better to training"? My initial response was that it was rare for the triceps to be one of those "stubborn" muscle groups that don't grow despite your hard work.
 
BUT THEN…I realized that I may have been assuming that he was training triceps THE RIGHT WAY and NOT committing what I call the 7 SINS OF TRICEP TRAINING".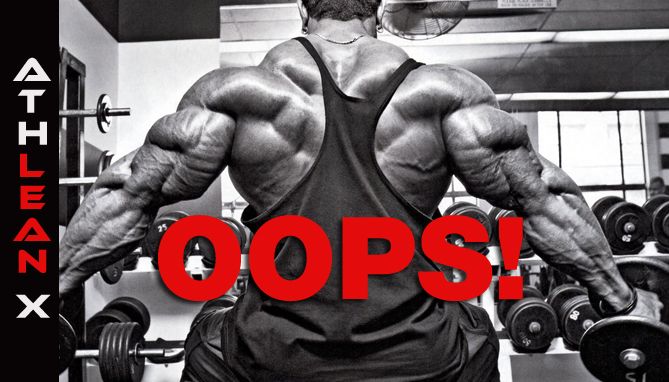 You know what happens when you assume, right? From the way you hold the bar on the classic "Skullcrusher" exercise to the proper way to bang out "Tricep Pushups"…making even just a few of these mistakes will definitely cut back the results you should be seeing in your arms.
 
Look, the trouble with training mistakes isn't even that you make them. It's that you often don't make JUST ONE!
 
Make a few in your triceps workout, a couple more in your other workouts, a few with your nutrition, one or two in supplementation and another with the type of conditioning/cardio you do and it REALLY starts to add up.
 
*** BOTTOM LINE:  The less cumulative mistakes you make the better your results will be and the faster you'll get to your goals.
 
Want to get a complete nutrition and workout plan for getting you an athletic, explosive and built physique in the next 90 days? Let me be your trainer to make sure the mistakes stop today!  Join TEAM ATHLEAN!
 
 
STAY STRONG…
Jeff
 
 
PS.  When I put together the ATHLEAN-X System I wanted to make sure that I could help you minimize the mistakes so I filmed EVERY SINGLE WORKOUT in the program and personally walk you through it!  Any time I think I can point something out that will help you…I can…and I did!
 
PPS. Already part of TEAM ATHLEAN and want to give your triceps an even greater boost?  Get the Athlean-X TNT Triceps workout now – complete with instructions of how to fit it in with your existing ATHLEAN-X workouts!
Watch the YouTube version of this article
Popular & Trending