Estimated
Est.
Read Time: 14 minutes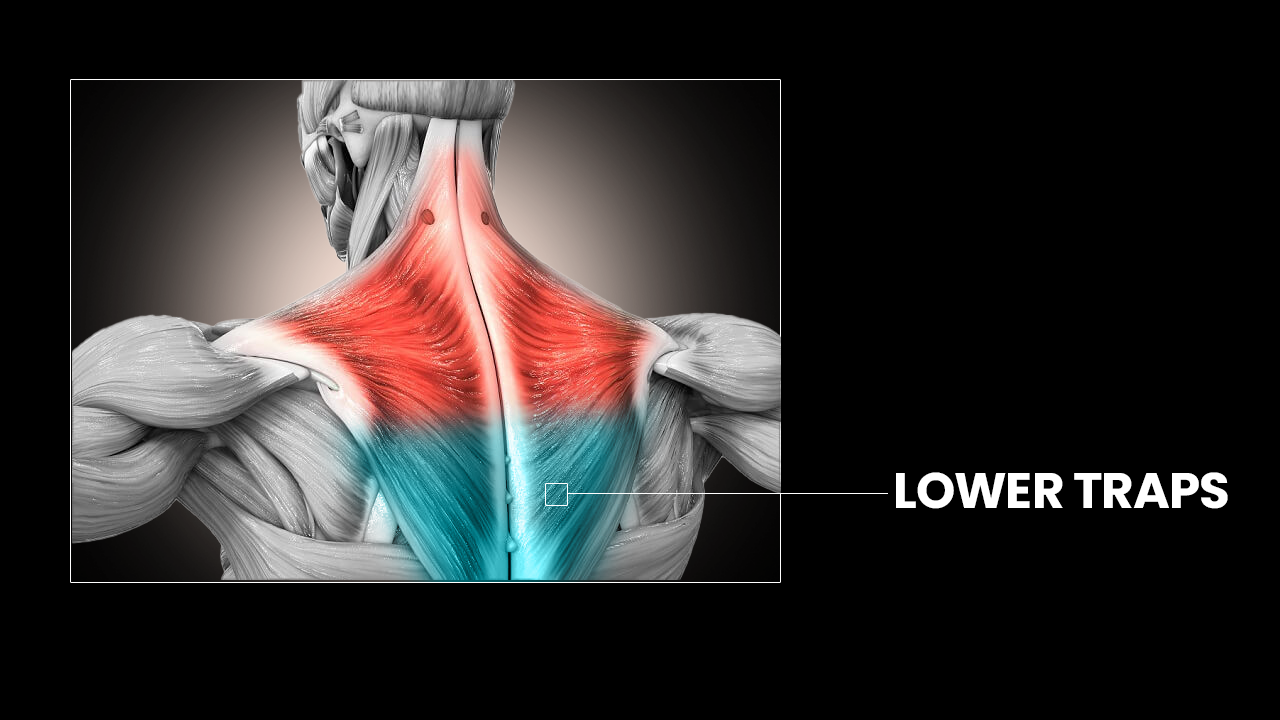 HOW TO HIT THE LOWER TRAPS
Guys, let me ask you a question: Can you name one exercise that you currently do that targets your lower traps?
If you're like most guys, you are scratching your head right now.
That's okay because the lower trap muscle is one that people tend to forget about in their workouts.
Most people just assume compound exercises will do the trick and leave it at that.
I suspect this is mainly because they just don't know how to target the muscle.
Well, today we're going to change that.
The lower traps play an important role in upper body strength, the health of the shoulder girdle, and overall posture, so naturally, they deserve more of our attention.
The lower traps play an important role in upper body strength, the health of the shoulder girdle, and overall posture, so naturally, they deserve more of our attention.
And it takes more than basic compound movements to target it.
Let's take a closer look at the lower trap muscle fibers along with the best lower trap exercises.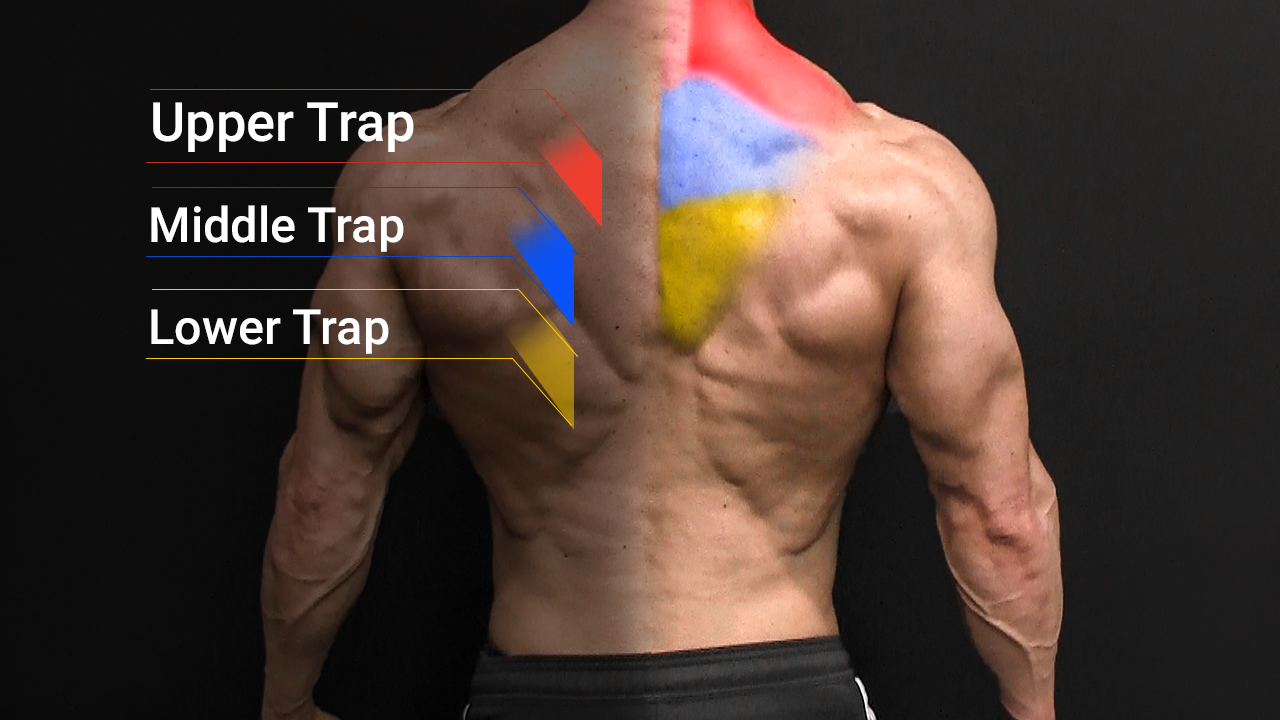 LOWER TRAPEZIUS MUSCLE ANATOMY
Before I jump into the best lower trap exercises, I want you to understand the muscle's location and function.
Why?
Knowing where the lower trap muscle is and the role it plays in everyday scapular movement will help you build a strong mind-to-muscle connection.
This means you'll be able to target and activate the muscle more efficiently. And in the long run, this sets the stage for better overall results.
Trapezius muscles are made up of three parts that span over a substantial area of your upper back and neck.
It's divided into upper, middle, and lower regions, each contributing distinctively to certain upper body movements with a focus on shoulder stability and movements.
LOWER TRAPS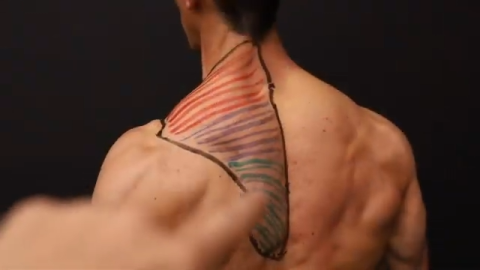 The lower traps are located in the lowest part of the trapezius muscle, extending down the spine from the level of the lower scapula to about the middle of the back.
The lower traps are responsible for several important functions:
Scapular Depression: The lower trapezius assists in pulling the shoulder blades downward. This is an important movement in overhead activities and movements like pulling something down from a shelf.
Scapular Retraction/Adduction: Working together with the middle trapezius, the lower trapezius helps to draw the shoulder blades together toward the midline of the body. In particular, you can see this happen during rowing movements.
Upward Rotation: In conjunction with the upper trapezius muscle and the serratus anterior, the lower trapezius assists in upwardly rotating the scapula, which is essential in lifting the arm above the head.
Postural Support: Like all parts of the trapezius muscle, the lower trapezius helps to maintain correct posture by supporting the shoulder blades in their proper position.
MID TRAPS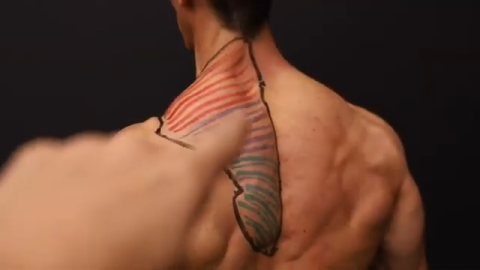 The middle trapezius muscle originates from the vertebrae in the neck and upper spine and attaches to the scapula. The primary functions of the middle traps are to retract the scapula (pull the shoulder blades together) and help to correct poor posture.
UPPER TRAPS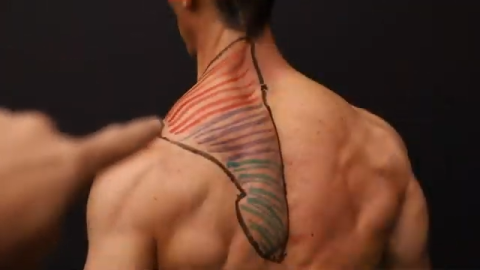 The upper trapezius muscle has fibers that run from the base of your skull to your shoulders.
They help with several important movements:
Elevates and upwardly rotates the shoulder blades
Assists in neck rotation, extension, and lateral flexion (side tilting)
Supports posture by keeping shoulders back and the neck upright
BEST LOWER TRAP EXERCISES
When selecting exercises for the lower traps, it's important to know what the muscle is responsible for so you can select the best type of exercise.
Lower traps are responsible for focused tension, which means that their job is more about stability than providing overload.
But just like the upper traps, we can also apply either a long duration load or a short duration load, depending upon the exercises that we pick.
The average amount of time for a duration-focused hold should be around 45-60 seconds time under tension, on average. With practice, you can build up additional time.
Here are my picks for the best lower trap exercises to incorporate into your exercise routine, starting with long duration exercises and moving into focused tension movement patterns.
Y-PRESS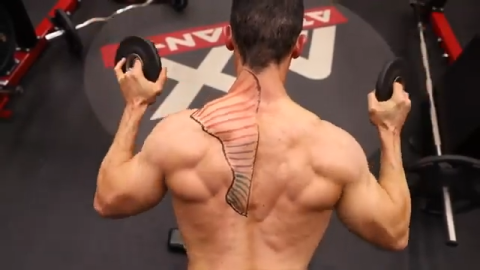 HOW TO DO IT:  Begin by selecting a pair of lightweight dumbbells. Stand with your feet shoulder width apart. Bend the knees and hip hinge so that you are bent over with a straight back. Keep your core tight. At the starting position, you'll keep your elbows back so that your upper body makes a "W" shape. With a small bend in your elbows, push the weights forward with a wide grip, and form a "Y" shape. Make sure you extend so that your arms remain parallel with the ground. Pause and squeeze the lower traps then slowly lower them to the starting position to rest. The key here is not to rush through this or to try to load this up. Focus on providing a good solid contraction. Quality reps are the only thing that matters here so be sure to go light, especially if you feel any sort of shoulder pain during this exercise. Don't worry about moving heavier loads than you can handle. Shoot for the 10-20 rep range with light weights.
WHAT MAKES IT EFFECTIVE:  The lower trap's job is to provide depression and stability of the rotation of the shoulder blade as our arms raise up overhead. The Y-Press is an excellent exercise since it gives a sort of an on ramp to rotation overhead. You don't go all the way straight out overhead. Rather, you go up at a 45-degree angle. The wide range at the top makes this exercise perfect for targeting the lower traps.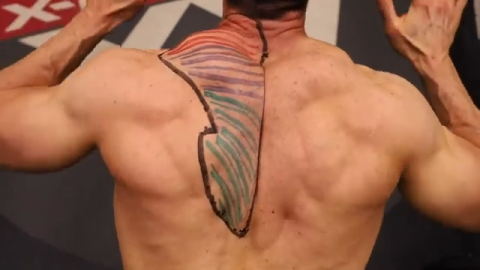 HOW TO DO IT:  This is a favorite trap exercise of mine. You'll get into the same set-up as the Y-Press with feet flat on the floor, but the only difference is that you'll push straight ahead, not out to the sides. Think about making an "I" shape with your upper body. Again, focus on the number of times you can do this exercise with perfect form and a controlled eccentric movement. Again, the 10-20 rep range works well here.
WHAT MAKES IT EFFECTIVE:  The point is that you keep yourself in this slightly retracted position to get a little bit of that middle trap engagement. Most of all, it's about raising your arms fully up overhead as much as you can and providing that stability from the lower traps to make that work as smooth as possible.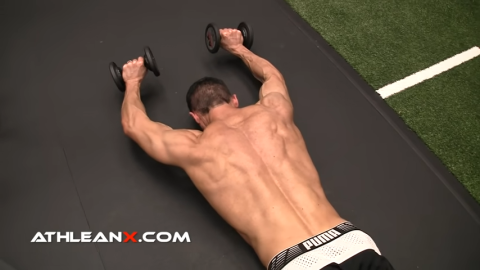 HOW TO DO IT:  Lay down in a prone position on the floor and hold a pair of light dumbbells with an overhand grip. You should hold these dumbbells so that your palms face downwards. Start with your arms in a "W" shape. Keep your head relaxed and facing downwards, then push the dumbbells out in front of you. Be sure not to let them hit the floor. You should feel your back muscles (specifically in the middle and lower part of the traps) getting tighter as you do this. Once the dumbbells are fully extended, take a moment to pause before slowly bringing them back to the starting position. Use the resistance that works best for you, which might be your body weight, if you're just starting out. Aim for the 3-10 rep range if you're using weight or the 20-30 rep range if you're only using your body weight.
WHAT MAKES IT EFFECTIVE:  This variation of the Prone Press might seem easier, but when you lie down, you remove the opportunity to use momentum to help you, making this a challenging exercise. It's also a great way to correct strength imbalances.

HOW TO DO IT:  Even though this is our first focused tension exercise, it's still a controlled exercise. Start with your feet around shoulder width. Hold a weight plate with a neutral grip at the level of your hips. Raise your arms up overhead, and as you do, the lower traps now must fire and engage. Make sure those lower trap fibers are doing their job to stabilize your arm in the overhead position by focusing on the intense contraction. Slowly lower it down to work on the eccentric component of that muscle, and again, raise it back up. Shoot for the 5-10 rep range. You can work with 10-15 reps if you're using lighter loads.
WHAT MAKES IT EFFECTIVE:  This is a focused tension exercise that taps into what the lower traps do best: stabilize. Be sure to focus on the eccentric portion of the exercise by moving slowly as you lower the weight.

HOW TO DO IT:  This exercise is just like one of my favorites – the traditional Face Pull – but you'll add a lift over your head at the end. Set up the pulleys like you would for a Pulldown – get them high up. Grab the rope on a cable pulley machine and pull it towards your face. Make sure you're pulling with your hands and not your elbows. This will help you avoid twisting your shoulder inwards. The goal is to twist your shoulder outwards and get your shoulder and mid-back muscles working together for external rotation. Once the rope is next to your ears, push it up over your head just like you would with Shoulder Presses. Pause when your arms are fully extended, then slowly reverse the motion. The 3-10 rep range might be your sweet spot here.
WHAT MAKES IT EFFECTIVE:  This effective exercise has all the elements of the perfect Face Pull with the additional overhead position that we get with the Overhead Press. As you press up overhead, the lower trap fibers are going to be recruited to provide that much-needed stability and overhead strength. It also challenges shoulder mobility and core stability. Be sure to take this one through a complete range of motion.
CABLE OVERHEAD TRAP RAISE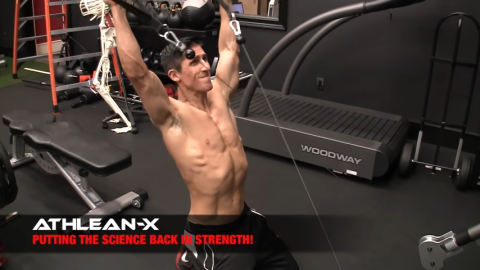 HOW TO DO IT:  This one is also referred to as the Cable Y Raise. Take both cable machine pulley handles and set them low. Do not use a heavier weight for this exercise – Start with something light. Kneel in front of the machine. Reach across, grab the right cable with the left hand, and the left cable with the right hand. Lift straight up and overhead, aiming to get all the way up so you can feel your lower traps engage. Pause and squeeze the muscle and slowly make your way down. You can also use a resistance band for this exercise. If you go really light on the weight, aim for the 12-20+ rep range.
WHAT MAKES IT EFFECTIVE:  Just like with a Lying Prone Press, the idea is to eliminate some of that lower body momentum by getting down onto our knees and using the cable handle attachment.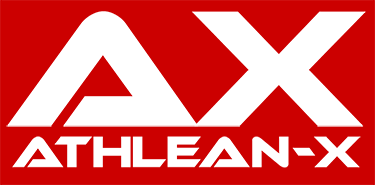 THE HIGHLIGHT REEL:
LOWER TRAP EXERCISES
The trapezius muscle tends to be ignored in most shoulder workouts with an emphasis on the lower traps.
The primary role of the lower traps is to create concentrated tension, meaning their function is more about ensuring stability rather than generating a heavy load.
To target the lower trap muscle fibers, you want to focus on two types of exercises: long duration and focused tension.
Long duration exercises like the Y Press and Standing Prone Press focus on the eccentric portion of the lift, ensuring an intense contraction from start to finish.
Focused tension exercises are based on the number of repetitions you perform. The Plate Press, Face Pull Press, and Cable Overhead Trap Raises are great examples.
With focused tension exercises, the more weight you use, the fewer reps you'll be able to perform with excellent form.
Instead of going heavy, use light weights and more reps as you put all your focus on proper form and posture.
LOWER TRAP EXERCISES FAQS
To work out the lower traps, you want to take a look at how the muscle functions. The lower traps are responsible for stabilizing your shoulder blades and maintaining an upright posture, so you want to choose exercises that challenge these areas. But not necessarily with a heavy weight load.
In this case, you want to alternate exercises. Start with long-duration exercises like the Y Press and focused tension exercises like the Face Pull Press.
Aim for 2-4 trap specific exercises each week.
Doing shrugs for lower traps is a bit different than traditional shoulder shrugs. For lower traps, you need to adjust the angle.
Remember how the lower traps help with the depression of the shoulder blades? Well, while you're holding a pair of dumbbells, you want to focus on shrugging downward. Think of it like you're trying to tuck your lower traps into your pants like a t-shirt. Squeeze the muscle for a moment then slowly return up to the starting position.
It depends on which section of the trapezius muscle you're targeting. If you are working out your lower traps, you should focus on long duration exercises and focused tension exercises.
As the name suggests, long duration exercises are when you hold a contraction for an extended period of time. The Y-Press is a great example of this.
Focused tension exercises, on the other hand, are repetition based. Depending on how much weight you use, focused tension exercises can involve both low and high reps. For example, if you use heavy weight during a Face Pull Press, you'll only be able to do several reps with good form.
Try mixing it up throughout your workout, focusing on performing long duration and focused tension exercises with correct form.
The best way to target a muscle is to look at how it functions then select exercise that aligns with those functions.
Upper traps are great at carrying and shrugging so naturally, you would want to perform Barbell Shrugs and the Farmer's Walk.
For lower traps, they excel at providing stability, so you want to target the muscle by using exercises that involve raising the arms or pulling them back while keeping the spine in a neutral position. Exercises like the Y-Press and Face Pull Press are great for this.
Dips primarily target the chest, triceps, and the anterior (front) part of the deltoids, but they also engage other muscles in your body for stabilization, including the lower traps.
With that said, they do not specifically target the lower traps. If your goal is to specifically strengthen the lower traps, it would be better to focus on exercises such as the Y-Press, Face Pull Press, and Cable Overhead Trap Raise. Start with long duration holds then work up to lighter loads in weight and higher reps.
Popular & Trending