Estimated
Est.
Read Time: 1 minute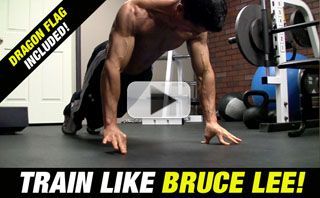 As a trainer to some of the best professional athletes in the world…Perhaps nobody symbolizes athleticism better than BRUCE LEE!
At just 130lbs soaking wet, he was the perfect combination of strength, quickness, endurance and power! It's time to look at exactly how he trained…See exactly how he trained and to see the "Dragon Flag" in action!
Want to be explosively powerful? Ripped to the bone? Have the strength of a guy twice your size? Then it's time to start training like Bruce Lee…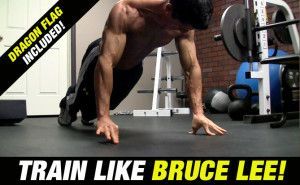 It's time to start training like an athlete!
Click here to use the exact workouts used by today's top pro athletes!
Hope you find this as inspiring as it was for me to make it! I have a great respect for this man.
STAY STRONG…
JEFF
P.S. One of Lee's biggest training principles revolved around the importance of core strength and ab development. I couldn't agree more. Get my ATHLEAN-X system here and you'll have access to our "Ab Shuffle" tool that allows you to create a new ab workout each day! (Yep, Lee trained his abs daily). These integrate right into your intense workouts from the 90 day program.
Put your core at the core of every exercise with A-X here!
P.P.S. Believe it or not, he was also very sophisticated about his nutrition and supplementation. He felt it was the key to his strength and definition! Smart guy. The ATHLEAN-X system also comes with my complete nutrition and supplementation plan geared to get you ripped WHILE building athletic muscle!
Click here to get your nutrition and supplementation plan with A-X!
Watch the YouTube version of this article
Popular & Trending