Estimated
Est.
Read Time: 1 minute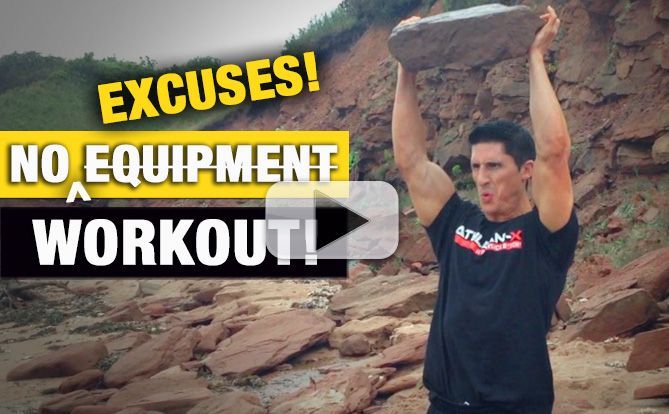 As I mentioned the other day…I'm in one of the most barren locales in Coastal Canada on vacation. No Gyms. No Equipment. No Workout?? No way!! Check out the exact workout I did yesterday
The easiest (and worst) excuse someone can use for not working out is…I don't have equipment or a gym membership. Excuse me for being blunt but, "So f**king what?!?" There's so much you COULD and SHOULD be doing!   My No Equipment (No Excuse) Workout in Action!
I'm not trying to be hard on you. Just trying to be real and be a responsible coach. There are NO limits to what you could be doing.
In fact…I even created an entire 6 week program that uses even less than what I show you in this video…
Meaning NOTHING!
LITERALLY NOT A SINGLE PIECE OF EQUIPMENT! Click here to get a 100% bodyweight program
Meantime, let this video serve as a reminder of the possibilities when you've got the will to work hard!
STAY STRONG…
JEFF
P.S. A few weeks ago I did a video about not wanting to be "average". Well, I can tell you this…the "average" male skips his workouts the second they don't have the usual access to a gym, their equipment, etc. They make excuses for not working out. As you'll see, I'm not settling for average….ever!
Why be average when you can be athlean?
Transform from "average" to "anything but" in 6 weeks with the step by step no equipment XERO program here!
Watch the YouTube version of this article
Popular & Trending