Estimated
Est.
Read Time: 2 minutes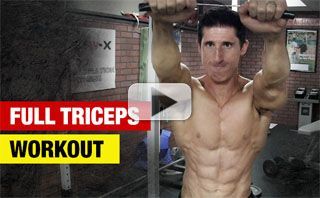 If you haven't watched my videos long enough to know…I DON'T. Prescribe workouts for you that I don't do myself. SO While working on a brand new workout for my NXT program…I decided to flip on the camera and film every set for you!
See every set of this triceps workout! Realizing that not everyone who follows me has access to a gym…I filmed a quick home alternative to every exercise as well!
 Complete "home" and "gym" triceps workouts here. Follow along no matter where you train!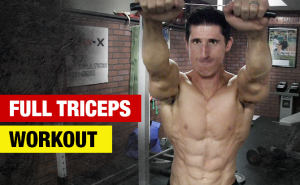 Actually, in ALL of my programs I give you options:
– Don't or can't train at a gym? I give you home alternatives.
– Can't follow the meal plan exactly? I show you 3 ways to swap in and out foods.
– Play a sport and want to customize your training schedule? Our x-perts are standing by to help you do both.
The only option you're left with is…
Whether you're going to sit on the sidelines and do nothing…
OR
Start letting me train you like an athlete!
As you'll see in this video, I had a tough choice, but I chose to get my ass going!
You can do the same by clicking here
STAY STRONG…
JEFF
P.S. Don't let any "trainer" b.s. you. Even I face the same motivational struggles as you do from time to time. It's normal. It's how you handle those moments that will define you however! Take your 2 minutes to b*tch about why you don't feel like working out. Get over it. Then spend the next 20-40 minutes (total length of my workouts!) changing your body and leaving the old procrastinator behind for good.
Let's do this together. I'll coach you through every workout here.
Watch the YouTube version of this article
Popular & Trending