Estimated
Est.
Read Time: 4 minutes
If you are a skinny guy and you struggle to put on muscle with your traditional heavy workouts, you are going to want to watch this and start doing the exercise I show you here every single day. This is something you can do whether you work out that day or not and it is going to provide benefits beyond just strength and size.
The exercise is the carry.  Not only is it one of the most versatile, as it can be performed with dumbbells, barbells, farmers bars, kettlebells or even plates, but it can be done in either a large area of space as in gym or walking back and forth in a small space if training at home. 
Jesse from Athlean-X has incorporated this exercise into his foundational strength exercises like the squat, deadlift and bench press and it has been helping him to get bigger and stronger on all of his lifts.  The main benefit of the carry is that it is especially helpful for those guys that are very skinny when they start lifting and don't have enough muscle mass on their frames to comfortably support the weight on the bar.
It is for this reason that I actually prefer the deadlift to the squat for really skinny guys since they can more easily train with weights that their body can accommodate.  When trying to rest a heavy barbell on the "shelf" of upper back muscles that doesn't exist, it can be distracting and counterproductive for the very hardgainer to get past this early on.
The carry however is something that allows you to get around this issue and start adding significant amounts of weight to the total system (you plus the weights you're carrying).  In addition, because the dumbbells or bars can be held at your sides in line with your center of gravity they are going to allow you to not have to load the spine or compress the vertebrae as much in the process of performing the lift.
Beyond the strength benefits of the farmer's carry there are many other significant and often overlooked ones.  Most importantly is the posture improvements the carry provides the lifter.  As was the case with Jesse, a beginner with terrible forward rounded shoulders and head posture, the carry promotes an upright torso with proper activation of the muscles of the upper back and traps.  The fact that this can be done for time allows for an endurance benefit to these quick fatiguing muscles that helps to correct the issues long term.
As a conditioning exercise, the carry is one of the best you can do particularly for skinnier guys who are hardgainers. This is due to the fact that the exercise itself is far more muscle sparing and less catabolic than a long 8 mile run daily would be. The caloric expenditure is lower but the weight bearing stress on the bones and muscles is something that is a net positive in terms of muscle gain.
This also allows for good trap development without having to subject the shoulder joint to the abnormal dow and in motion that something like the rack pull would do.  For this reason, this exercise is one that can build the traps without excessive risk to shoulder health.
This exercise can and should be done every day because it does not impede on recovery from your workout.  With no significant eccentric muscle stress applied to the body, it is easy to perform just a few laps of this exercise at the beginning or end of your workout for that day (or even on non-training days) and see all of the benefits mentioned above.
If you're looking for a complete training system that never underestimates the value of the carry as a good muscle gainer for everyone, be sure to check out the TOTAL BEAXST program at the link below and start seeing all new gains.  This total body training program is going to add muscle to your body faster than any other workout you've tried.
For more videos on exercises you should do every day, including the face pull, and why they are helpful for maximizing the muscle gains you see, be sure to subscribe to our channel with the link below and turn on your notifications so you never miss a new video when it's published.
Build Muscle in 90 Days – http://athleanx.com/x/my-workouts
Subscribe to this channel here – http://youtube.com/user/jdcav24
Watch the YouTube version of this article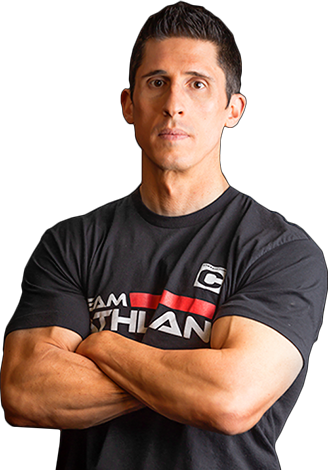 Jeff Cavaliere M.S.P.T, CSCS
Jeff Cavaliere is a Physical Therapist, Strength Coach and creator of the ATHLEAN-X Training Programs and ATHLEAN-Rx Supplements. He has a Masters in Physical Therapy (MSPT) and has worked as Head Physical Therapist for the New York Mets, as well as training many elite professional athletes in Major League Baseball, NFL, MMA and professional wrestling. His programs produce "next level" achievements in muscle size, strength and performance for professional athletes and anyone looking to build a muscular athletic physique.
Popular & Trending