Estimated
Est.
Read Time: 2 minutes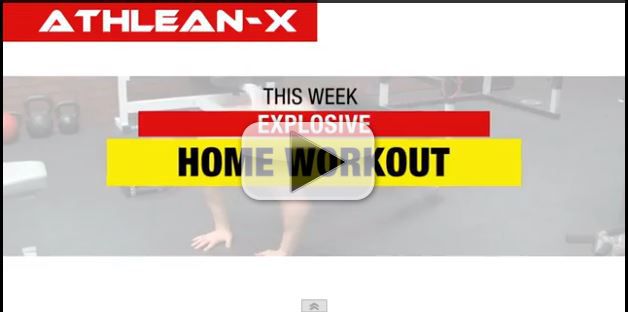 You probably thought that I would be picking Kentucky as the team to win the NCAA Championship, out of the FINAL FOUR remaining…
But that would be wrong! And to be honest, I'm not even picking Ohio State, Kansas or Louisville!
You see my "FINAL 4" Prediction has nothing to do with basketball and everything to do with working out.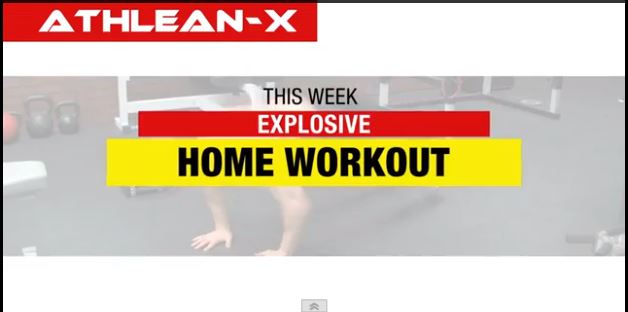 You see, last week…I showed you the Lower Body "Region" of the BRAND NEW "Sweat 16" X-clusive that comes with ATHLEAN-X right now.
This week, I put together three of the most explosive total body exercises (including the "X" Plyo Pushups!) from the other "regions" of the "Sweat 16" and show you just how crazy this workout is when done in it's entirety.
So back to my prediction. When I released this extremely cool limited time x-clusive last week I made a challenge to everyone and said that when you combine this with the ATHLEAN-X Training System workouts you would be facing one of the most grueling, BUT EFFECTIVE, combos for building nothing but 100% pure lean muscle in the fastest time!
Seems I was right. Check out what Michael Orinoco wrote in this week.
*****JUST RECEIVED TESTIMONIAL
"Are you kidding me?!? The Sweat 16 is RIDICULOUS! Man, this is by far the craziest but coolest ATHLEAN-X bonus yet! I started integrating it with my regular workouts from the program and swear that I put on more size in the last week. My brother, who never says anything to me about me working out even said that he noticed a difference! That's nuts. Still haven't managed to make the "FINAL FOUR", but I'm pushing every time. I think I got it next time…I hope!"
-Michael Orinoco (ATHLEAN-X Customer) ***************************************************
Knowing this was going to be the type of feedback I was going to get, I made a prediction that only 8 out of 100 guys were going to be able to get through the FINAL FOUR on their first time through!
Yeah, that's just 8%!! My question to you is…WILL YOU BE ONE OF THEM??
Hit the ground running on Monday with ATHLEAN-X as your #1 weapon for getting in crazy shape in time for Summer!
STAY STRONG…
Jeff
PS. Want to experience what Michael did? Get the ATHLEAN-X(TM) / Sweat 16 combo HERE ==> /getripped (before it's gone)
Watch the YouTube version of this article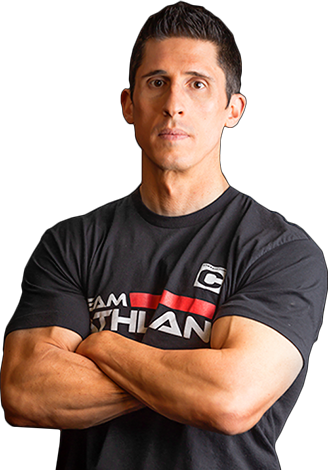 Jeff Cavaliere M.S.P.T, CSCS
Jeff Cavaliere is a Physical Therapist, Strength Coach and creator of the ATHLEAN-X Training Programs and ATHLEAN-Rx Supplements. He has a Masters in Physical Therapy (MSPT) and has worked as Head Physical Therapist for the New York Mets, as well as training many elite professional athletes in Major League Baseball, NFL, MMA and professional wrestling. His programs produce "next level" achievements in muscle size, strength and performance for professional athletes and anyone looking to build a muscular athletic physique.
Popular & Trending