Estimated
Est.
Read Time: 4 minutes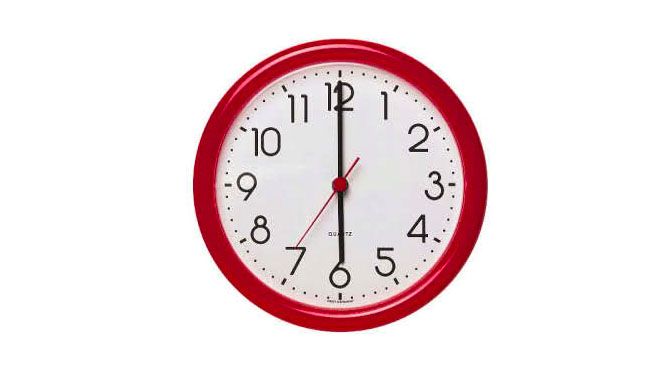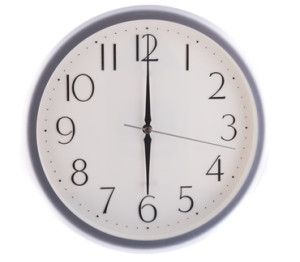 Back for another installment of "Fitness Myth Busters" to demystify perhaps the longest running misinformation in the world of health and fitness.  The real problem with these urban myths is that they tend to be so deeply rooted that changing the mindset of those who have followed this bad advice for years and years, is no easy task to overcome.
But that's ok.  AthLEAN-X is ready…even if we have to stay here until 6PM tomorrow to get you to understand!
So, for those of you reading who aren't already completely sure about this one…what I'm talking about is the idea that eating anything after 6PM is in some way a bad thing. Heck…those proponents of this idea will make you feel as if you might as well of just eaten a plate full of French Fries and washed it down with a triple cheeseburger if you dare put some food in you after the clock strikes six!
Well, for you late night noshers….I'm here to tell you don't worry about it and in fact, if your goal is to build muscle, you better eat something after 6 PM!
Why You Should Eat After 6 PM
The rationale doesn't even make sense.  All day long, it's preached to you to get some food into your system every 2 and a half to 3 hours. But much like Cinderella, except only 6 hours too early, you are advised to stop that practice at the stroke of 6PM, almost as if you would turn into a pumpkin if you didn't obey.  Why?!?
Your body, as always, craves routine and pattern. Developing a healthy pattern of nutrient availability by having something to eat every few hours is good.  Then stopping this pattern and putting the whole concept on hold for 12 hours is not good!  Really not good!
As a matter of fact, some bodybuilders have gone to the other extreme to reinforce this point.  They'll keep up that metabolic pattern they've established by setting their alarm twice throughout the night so they can get up and go have a snack every 3 hours throughout their sleep.  And remember…these are guys that are trying to get absolutely shredded!
Still Think Eating After 6 PM Is A Fat Burning Sin?
You still think that eating after 6PM is a fat burning sin? So, have your dinner and then have something again later on, before bed.  I always recommend that in order to assist in protein synthesis and muscle regeneration over night, you add a bit more on the protein side.
Perfect examples of this are protein shakes, cottage cheese, yogurt and some berries, or a small bowl of high protein cereal with some skim milk. All of these will do the job equally well, but the point is mainly…you've got to eat something if you hope to continue to build muscle and burn fat while you sleep.
Listening instead to the urban myth and not eating after 6PM will be your quickest path to less muscle and a heavier version of the you you're trying to become! Assuming you eat again in the morning (at 6 AM even), then you will have gone a full half of day without putting a log on your metabolic fire.  If you can convince me that that's healthy and THE way to actually boost metabolism then I'll buy whatever bridge you've got for sale as well!
So as you can see, I truly believe that it's not only high time to stop fearing the past 6PM pudge and instead get in your head that if you DON'T eat after this time, then you're putting yourself on the fast track to creating the kind of body that those who pass on this fitness myth are trying to protect you against.
Instead, keep that metabolism churning along with frequent deliveries of high quality nutrients to your working and recovering muscles.  Not only will you see yourself lean out considerably, but building new muscle may even become easier than you've ever felt it was before as a nice added bonus.
Stay Strong,
Jeff
Convinced now that eating after 6PM is not going to turn you into a pumpkin (or at least as round as one!) but not sure what you should be eating throughout the day to get you as lean and muscular as possible?  Then head to /best-workout-program-for-men and get your 90 day X-Factor Meal Plans as part of your AthLEAN-X Training System.  Let the system show you how to build lean, athletic muscle like the pros…from the gym to the dinner table!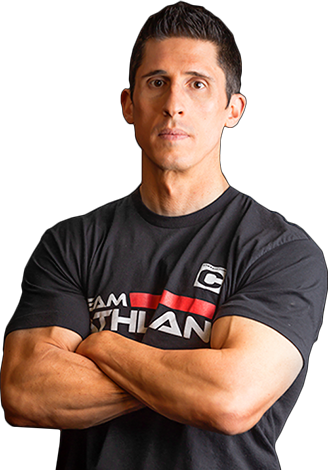 Jeff Cavaliere M.S.P.T, CSCS
Jeff Cavaliere is a Physical Therapist, Strength Coach and creator of the ATHLEAN-X Training Programs and ATHLEAN-Rx Supplements. He has a Masters in Physical Therapy (MSPT) and has worked as Head Physical Therapist for the New York Mets, as well as training many elite professional athletes in Major League Baseball, NFL, MMA and professional wrestling. His programs produce "next level" achievements in muscle size, strength and performance for professional athletes and anyone looking to build a muscular athletic physique.
Popular & Trending