Estimated
Est.
Read Time: 1 minute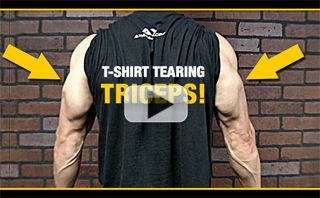 Have you seen this "shirt sleeve splitting" Triceps workout yet? OK…I don't actually want you ruining your shirts! BUT…I do want you filling those shirt sleeves up more than you are now! Let me show you how here. The crazy thing is…guys looking for arm size usually look to the biceps first (big mistake!) AND…Completely mess up their triceps workouts when they do pay attention to them (even bigger mistake!)
4 Exercises to Torch Your Triceps (New Video). See them in action!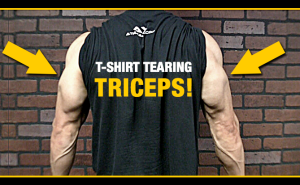 Pay close attention to WHY these exercises were selected. The science behind the decisions is key! Want to put the science back in every workout you do? Let me do it for you. As a physical therapist and strength coach, it's my job after all!
Put science back in your workouts …and see much faster results in doing so!!
Get your ATHLEAN-X Training System Here 
Meantime…
I think you're going to love this one!
Hope your week is off to a great start!
STAY STRONG…
JEFF
P.S. If you find the coaching tips that I give you in my videos helpful (like the ones you'll see in this triceps workout video) then you'd definitely find the ones I give you day by day in the A-X program to be game changing! Speed up your results with my day by day coaching. It's like having me there.
Click here to let me coach you through my A-X System for the next 90 days!
Watch the YouTube version of this article
Popular & Trending