Estimated
Est.
Read Time: 1 minute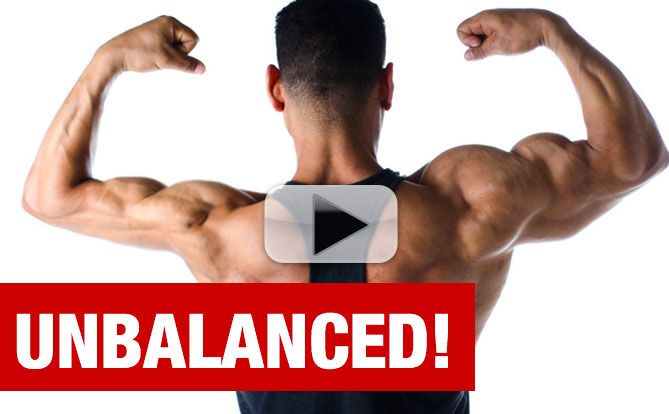 Do you have…
One arm bigger than the other? One quad thicker than the other? One side of your back more developed than the other? If so…I've got good news.
I'm going to show you what's REALLY causing it (and how to fix it here!) Believe it or not…Everyone has muscle asymmetry between their right and left sides.
BUT When you have them, you usually hate them!  See how to fix your right and left sided imbalances. As you'll see in this video… Not everyone can hire a physical therapist to analyze their every movement. BUT You can get closer to that than anyone you know.
You can let me coach you through every workout like I would my pro athletes. Click here to get every one of my step by step workouts (and let me coach you through each one!)
Meantime, give this one a watch. I think you'll find it to be pretty darn helpful.
STAY STRONG…
JEFF
P.S. Your muscle imbalances can actually lead to much more significant problems than size discrepancies. They can lead to joint breakdown and injury. See how in the video.
P.P.S. One of Team Athlean's own, wrestling icon Sting, made his surprise debut in WWE last night. The reception was huge and I can tell you…well deserved.
Train like an athlete using the same workouts the pros use here
Watch the YouTube version of this article
Popular & Trending