Estimated
Est.
Read Time: 1 minute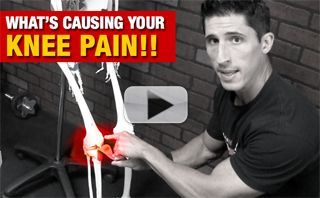 Anyone that's been around the iron for any length of time could tell you…There's no escaping knee pain! BUT What's causing it? Want a hint? 99% of the time it's NOT your knee!
See what I mean (and how to fix it) here! Think of it this way. The knee is simply a hinge joint. BUT…It can be torqued from above and below!  See what the REAL source of your knee pain is.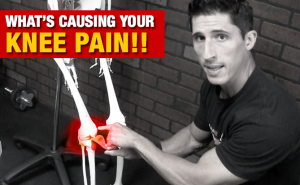 It's Wednesday…So I get to put out one of my physical therapy related workout videos. Some have said, these are their favorite kind. Wish you could get this same thought applied to EACH of your workouts…For the next 90 days? You can.
Click here to let me coach you through your next 60 workouts with ATHLEAN-X. I promise you. It will change the way you train forever. And of course…Change the way you look!
Meantime, take a look at this video. I think it can really help you if you've been struggling with knee pain.
STAY STRONG…
JEFF
P.S. Joint pain in general is one of the leading causes of missing workouts. You know what happens when you miss workouts (or put in a sh*tty effort even if you do go). You get nothing out of it. If you have been looking for a way to get back to the intense training you know you're still capable of, then it's time to restore your normal joint mechanics…safely!
No Pain – MORE Gain with ATHLEAN-Rx MECHAN-X
Watch the YouTube version of this article
Popular & Trending