Estimated
Est.
Read Time: 1 minute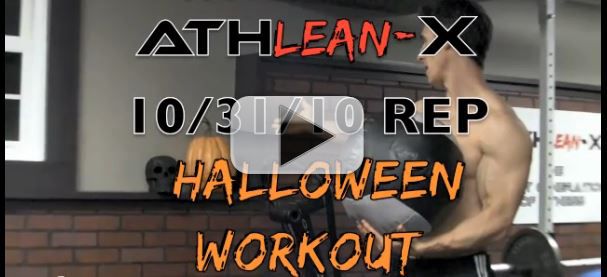 Yep…it's that time of the year! With the end of October comes yet another Halloween…and another SAW Movie (I thought Jigsaw died like 3 movies ago!) So, in the spirit of the day I figured I'd come up with a workout for you that is "Scary Effective"!
Why Scary? Because like all AthLEAN-X Workouts and especially the 90 day Training System, it's scary to think what your results could be if you had been training in this style for the last few months or even years!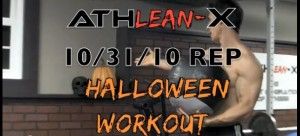 In this 10/31/10 Rep Workout you will see how just 51 reps can kick your butt, have you breathing heavy and light up your muscles like a Jack-o-Lantern on Halloween!
==> Say goodbye to 60-90 Minute Workouts With AthLEAN-X! ==> Master this 51 rep challenge and then tackle the "ogre" version by repeating it 4 more times!
Yes….it's a KILLER!
Happy Halloween!
Stay Strong,
Jeff
PS. Get your Limited Time X-Clusive "UNCHAINED CHEST WORKOUT" with your order of AthLEAN-X ALL-STAR Package. It's quite possibly the most scientifically effective way to train your chest for maximum muscle in minimum time!
PPS. If you haven't already joined the brand new AthLEAN-X Fan Page on Facebook….you'll definitely want to come on over. It will be our chance to communicate with eachother, as I plan on stopping by regularly!
Watch the YouTube version of this article
Popular & Trending