Estimated Read Time: 1 minute
If you're serious about improving your body and overall strength, you likely do the "big lifts". You know… squats, deadlifts, overhead presses, pullups, etc. but what if you are a bit "stuck" on those?
The thing is; most of us are lucky if we're doing one, at most two of these!
I'll show you how and why it is a good idea to start working in all 6 so you can start seeing all new gains again! It doesn't  matter how much training experience you have. From rank beginner to seasoned veteran, these 6 lifts will help you realize your true "gains capacity" in a very short period of time, IF you start doing them!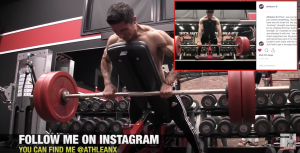 STAY STRONG…
JEFF
P.S.  The key to making gains is to train hard, but most importantly…smart!  All of the A-X programs will take you step by step through a smart training plan to get you the goals you are seeking, the fastest.  Pick yours here…
Pick the plan that is best suited to your goals here
P.P.S.  If you think someone you train with or know could benefit from even one of the exercises in this video, please do me a favor and share it with them. It's the best way you can show me you appreciated the video and found it helpful!
These 6 Lifts WILL Help You Build ALL NEW Muscle (GUARANTEED!)
Watch the YouTube version of this article