Estimated
Est.
Read Time: 2 minutes
Hi…
My name is Jeff, and I'm a hardgainer. Ok I said it. FOR THE LAST TIME!  Now I'm going to help you do the same. By fixing this crucial "hardgainer" sin…
The best thing about this mistake?  You can fix it without having to request new parents or a different bone structure!!  And you can fix it starting…TODAY!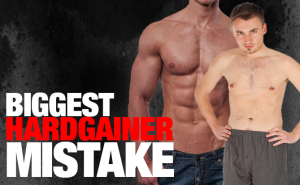 If you like the "Jeff rant" videos then you're in for a treat. BUT…You're also in for the truth!  I love these opportunities I get to put on my coaching hat and help you get better.
If you think that having me there to coach you for the next 90 days would help you immensely…Then click here to get my exact step by step system (every workout, every meal, every coaching video).
Meantime, I hope you take this advice seriously. I have no doubt this might change the way you think about yourself…And your limitations that don't exist!
STAY STRONG…
JEFF
P.S. I'm willing to bet that you admit to doing at least 3 out of the 4 things that I show you in this video. Don't worry if you did. You wouldn't be alone. I did too!
P.P.S. Want to stop seeing yourself as a "hardgainer" starting today? It can absolutely happen, and my step by step approach will make it happen. I'd love the opportunity to prove it to you as your coach.
Click here to be a "hardgainer" for the last time…today!
Watch the YouTube version of this article
Popular & Trending