Estimated
Est.
Read Time: 2 minutes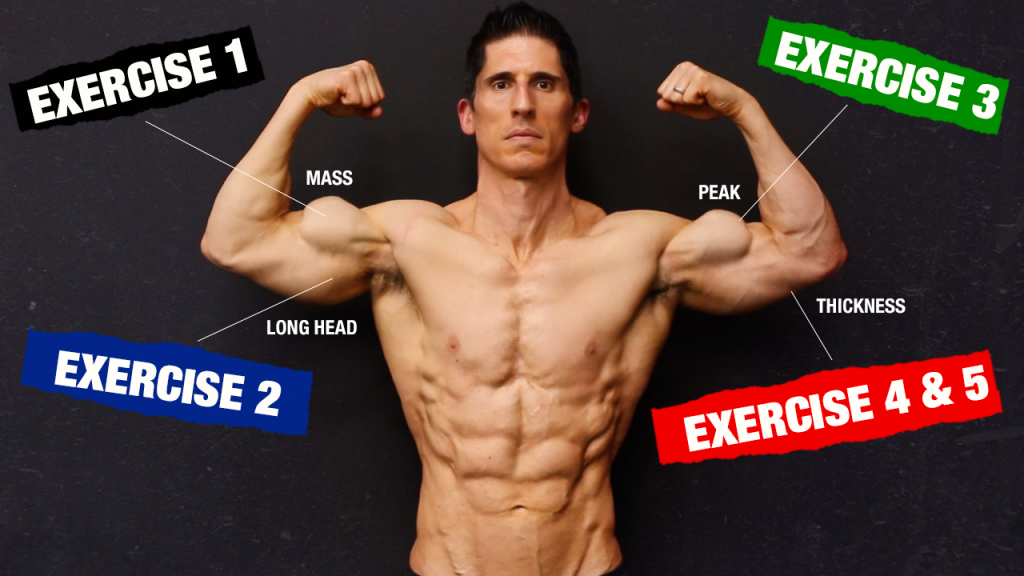 What if I asked you to build bigger arms at home without a dumbbell… Could you do it?
I hear a lot of people say that there's no effective arm workout at home.
They tell me that if you want to build bigger biceps and shredded triceps, you NEED to use a pair of dumbbells at the gym. But is this true?
Not even close!
Guys, listen up: As long as you have a backpack and a dog leash, you can build bigger arms. I guarantee it.
I'm going to provide you with arm workouts at home that anyone can do. For those with a beginner fitness level out there, I'm going to give you modifications of the more difficult exercises that target the same muscles.
And hey, I know a lot of guys watch my videos, but these are arm workouts for women at home too.
So, if you're looking for good arm workouts at home that don't require a dumbbell, I'll do you one better. I'm going to give you the best home arm workout.
But I'll need you to put in the work, which isn't going to be easy.
So, if you're ready to target your arms without a trip to the gym, let's get started.
ANATOMY OF THE ARMS: THE BICEPS
Before we jump into these at home arm workouts without weights, I want to review the major muscles that you'll be targeting.
I've said it over and over again: If you want to see optimal results, you need to build that mind-to-muscle tissue connection.
Otherwise, you'll be shorting yourself of muscle mass potential.
First up, let's take a closer look at the biceps.
FUNCTIONS OF THE BICEPS
The biceps serve three primary functions. First, they control wrist and forearm supination. In other words, they help to rotate the position with wrists and forearms.
Next, they support flexion at the elbow joints. This is when you bend your arm and bring your forearm towards your biceps.
Finally, they are required for proper shoulder muscle flexion. For example, when you bring your arm up and overhead.
What we think of the biceps muscle is actually made up of two sections or heads: the short head and the long head.
BICEPS: SHORT HEAD
Watch the YouTube version of this article
Popular & Trending