Estimated Read Time: 1 minute
You asked for it, you got it! I just put the finishing touches on my newest video in the "perfect workout" series and it's available here to see for free…
And it gets even better! I did not just one, but TWO workouts and show you how to use them for the best results.
Whether you're new to total body training or have used other versions of a TB split in the past, I definitely think you're going to be excited to try this!
All new gains await you, I promise.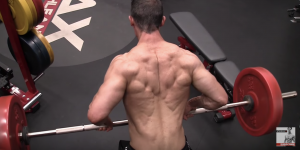 STAY STRONG…
JEFF
P.S.  The principles applied to this workout are a glimpse into the detail and care that was put into every single one of the workouts in the complete 90 DAY TOTAL BEAXST program.  It also includes a daily meal plan to get you ripped at the same time you're adding pounds of solid muscle.
Click here to get the complete Total Beaxst program!
P.P.S.  If you find this video helpful and think a training partner or friend of yours would as well, please do me a  favor and share it with them.  It's the best way you can  let me know you like this series and the videos I put out.
The Perfect Total Body Workout (SETS AND REPS INCLUDED!)
Watch the YouTube version of this article