Estimated
Est.
Read Time: 1 minute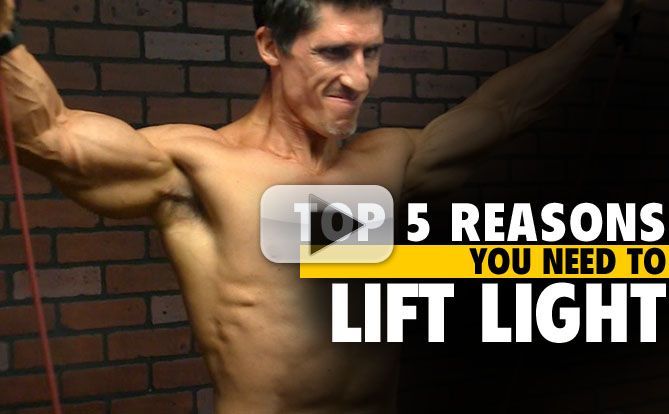 No there wasn't a typo in the title of this email. I said LIGHT! But wait…you're thinking…"Didn't you just tell us last week that we needed to lift heavy?"
Yes.
But see why that's not enough if you want to truly develop a muscular athletic physique! For instance…Did you know that training with light weights can actually be very anabolic? See how in this new video
The truth of the matter is…Training heavy and training light are just two training v-a-r-i-a-b-l-e-s! They are meant to be VARIED. Same as lifting tempo, contraction type (isometric eccentric, concentric), rest time, split vs total body, etc..etc…Knowing HOW to put them all together is the key.
Let me do it all for you.  Get a step by step system to build ripped athletic muscle plateau-free for the next 90 days!
Click to order here and start simply following along. Meantime…I hope you find this video helpful and share worthy!
Have a great rest of your week my friend!
STAY STRONG…
JEFF
P.S. Make sure you listen to the "cake baking" analogy at the end of this video! Who knew it held the secret to why some see fast results from their workouts while others find it hard to see any!
Ensure results from every workout you do… Click here to start training with a gameplan
Watch the YouTube version of this article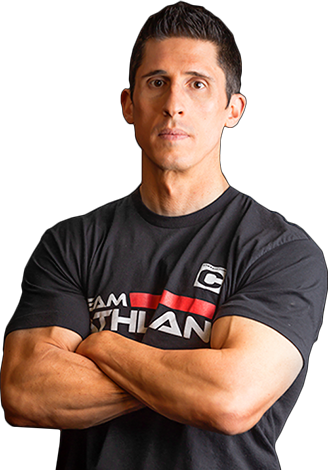 Jeff Cavaliere M.S.P.T, CSCS
Jeff Cavaliere is a Physical Therapist, Strength Coach and creator of the ATHLEAN-X Training Programs and ATHLEAN-Rx Supplements. He has a Masters in Physical Therapy (MSPT) and has worked as Head Physical Therapist for the New York Mets, as well as training many elite professional athletes in Major League Baseball, NFL, MMA and professional wrestling. His programs produce "next level" achievements in muscle size, strength and performance for professional athletes and anyone looking to build a muscular athletic physique.
Popular & Trending