Estimated
Est.
Read Time: 6 minutes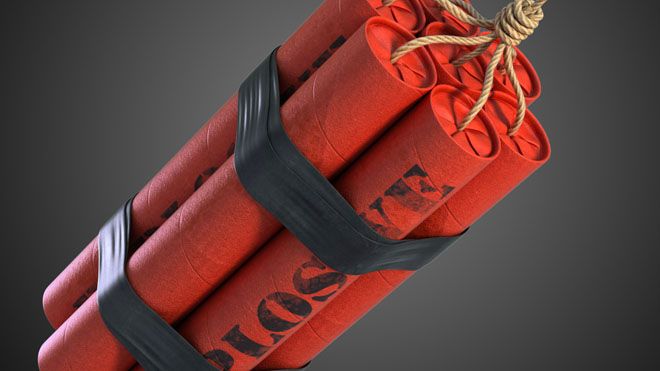 In the buzzing anticipation of the release of the NEW AthLEAN-X TNT Series next week…I wanted to take make sure I answered ALL of the most commonly asked questions you guys have been asking so you can be ready to go as soon as this groundbreaking new product is released.  That said….no time to waste!
1.  What does TNT stand for?
Well…as you can see above, TNT is short for what I call "Target Nuclear Training".  The concept is simple.  Zero in on those stubborn muscle groups (we all know what they are!) and create quick explosive growth using unique set and rep schemes with advanced tactics to eke out every possible ounce of untapped muscle.
2.  Why did I create TNT?
One reason and one reason only.  Because you guys asked for it!  With the incredible gains you've been making since being introduced to the unique style of AthLEAN-X Training…you wanted more!  You've wanted to know if you could work in just 1 extra bicep workout a week or 1 extra chest workout….to squeeze out even more ripped athletic muscle than you've already been able to create on AthLEAN-X!
So, I went out and did just that.  I created my ultimate "AthLEAN-Xcelerator"….my TNT series.  Combine these TNT workouts with AthLEAN-X and the results are almost scary!
3.  So TNT doesn't replace the AthLEAN-X Training System?
NO!  Definitely not.  TNT is again…what I call my AthLEAN-Xcelerator!  It's the "slow to grow" muscle annihilator.  For instance, combined with the unique workouts and set/rep scheme that AthLEAN-X puts your body through during the 90 days…TNT adds on that final blast once a week to the specific muscle or muscles (that have been causing you nothing but headaches with every other program you've tried) and creates the fastest route to an AthLEAN body when time just really isn't on your side.
The extra work from the TNT workout can ignite the AthLEAN-X System's muscle growth potential and fat burning capabilities!  This doesn't matter if you're JUST starting AthLEAN-X or are going through it for the 2nd or 3rd time.
4.  When is the official release date?
OK…for the first time revealed here…the "AthLEAN-X TNT Accelerator  Series" will be released WEDNESDAY August 4th at 12:00 EST! Just when you thought the explosions ended a month earlier here in the States (with the 4th of July!)…along comes TNT to make last month's fireworks look like a few fireflies floating in the night!
5.  What muscle groups will I be able to target along with my AthLEAN-X Training Workouts when you release them next Wednesday?
Knowing that lots of you guys are always looking to develop bigger biceps and diamond cut chests…I spent the last 5 months coming up with two workouts that could easily be integrated into your current workout program that will address these "Most Wanted Muscles" and FORCE them into even more growth than you thought you were capable of (especially before you came across AthLEAN-X Style Training!)
6.  Is it just one extra workout per TNT?
Actually, each TNT comes with two workouts on it.  One you can do at your gym and one that you can do ENTIRELY AT HOME with NOTHING more than dumbbells, a pullup bar, a piece of tubing…or your own bodyweight….AT MAX!  For instance, the Home Chest Workout uses nothing more than you and a piece of tubing!
Oh yeah, and it's done inside of a 10 x 10 sq foot space to show that NO, in this case Size Doesn't Matter!  You'll be able to train anywhere, anytime and with anything.  Perfect to plug into your AthLEAN-X Training System schedule when you might be traveling for business, on vacation, or just feeling masochistic!
7.  How long are the workouts?
Just like each of the workouts in the AthLEAN-X Training System, the TNT workouts are brief, intense and results producing!  The workouts seamlessly integrate in their styles and therefore compliment perfectly.  With ANY AthLEAN-X style workout you'll NEVER find yourself spending more than 30-40 minutes working out.
Why?  Because it's not only NOT necessary but it actually is preventing you from getting the body you thought you were getting when you invested in those "other" misleading 90 minute, 7 day a week workout systems!
8.  How much will it cost?
It depends on who you are…lol…seriously!  Each TNT DVD costs $37 (with the ability to buy 2 or more at a combined price!)
9.  How are these workouts different than your YouTube workouts?
Good question!  A lot different.  Now that I'm NOT confined to the 10 minute time limit that YouTube imposes on me to show you what to do, I'm literally able to pull out ALL the stops to show you EVERYTHING I've got to building muscle as quickly as humanly possible.
I even set these workouts up to allow you to literally TRAIN ALONG SIDE ME in real time and see the most important elements of any workout that my YouTube videos don't let me.  Things like:
-How much weight I use to create a "hypergrowth response"
-How long I rest in between sets (or more importantly…how short!)
-How hard I push each set when I'm looking to create that simultaneous muscle building/fat burning impact (Finally I get to answer the question that you've wanted to know for months now!)
-The exact set, reps, and timing scheme that you need to follow to take an ordinary workout you can read in a magazine and turn it into an actual "RESULTS PRODUCING" workout that you can't find in ANY magazine!
-Exclusive "between sets" chatter straight from my "mid-workout mind" that reveals some of my greatest strategies for getting more muscular and ripped (nothing held back…or censored…here!)
-And much more!
10.  Can you just release these things already?!?  I can't wait to add them to my current AthLEAN-X Workouts!
I know, I know!  My apologies for taking so long to get these to you guys.  That said…as we know, good things come to those who wait!  In this case, GREAT THINGS.  But don't wait for EVERYTHING.
Make sure you head HERE to get your AthLEAN-X Training System before next Wednesday so you can get your body started on the "AthLEAN-X Style" training that will prime your body for Xtreme Results and also to secure those 'TEAM ATHLEAN' benefits that will allow you to save even more off your purchase next week!
Til then,
Stay Strong
Jeff!
Popular & Trending