Estimated
Est.
Read Time: 4 minutes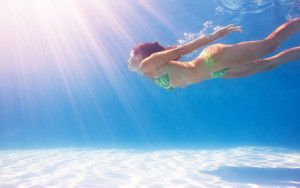 When we think of vacation, many of us think about kicking back, relaxing, eating whatever we please and laying by the pool with piña colada in hand.  Sounds pretty fabulous, but it can be a recipe for packing on the pounds and falling out of good habits!  For those of us with kids, the only vacation we might know is an action and calorie-packed few days at Disney!
If the above describe your idea of a vacay, it may be time to reevaluate.  An active vacation can leave you feeling even more relaxed, refreshed, focused and healthy when you return to your normal routine.
As you start to think about your next vacation, consider what combination of activity and relaxation would be most beneficial for you.  There are great ways to stay active and eat healthy on any vacation, but taking a trip where activity is part of the purpose will help ensure continuity in your healthy lifestyle.  Here are my top 5 ideas for healthy, active vacations.  Consider taking the whole family, getting away with your significant other, or having a girls' trip with your friends!
1) Backpacking, Camping or Hiking – A great active trip for the whole family, a couple or a fun girls' weekend, it's easy to get active when you're outdoors in the woods.  Getting out in nature also means no restaurants and no desserts to tempt you.  Whatever you plan to eat, you must take it with you!  A backpacking trip is one of the best ways to get away from your usual routine and get an incredible workout.  It involves hiking for long hours and carrying a heavy pack full of your tent, sleeping bag, food and cooking implements.  Walking with this extra weight is a great challenge for your entire body!  If 'roughing it' isn't your style, consider a hiking trip where you do long hikes during the day but stay in a comfier hotel at night.  A national park is a great place to check out for hiking options, and there are often other activities nearby including skiing, mountain biking, rafting and rock climbing.
2) City Sightseeing – It is very possible to stay in great shape on your city getaway!  Take a moment in the mornings and hit up the local gym close to you before you start your day. Skip the car and taxi and do as much walking from place to place as you can!  Experience the best food the city has to offer!  Rather than partaking in rich desserts and fancy cocktails, splurge on gourmet restaurants where presentation and small portions are part of the art.  You'll be amazed how much a small portion of artfully prepared, flavorful food can satisfy you!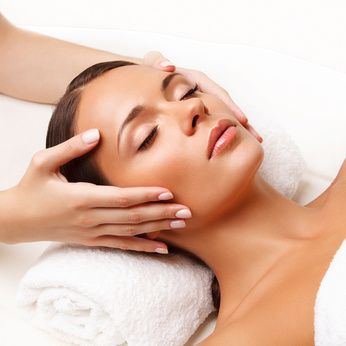 3) Fitness Retreat – If you enjoy a luxury spa-style vacation, a fitness retreat may be perfect for you.  This is a great romantic getaway for a couple or a bonding trip for girlfriends.  Many of these retreats include spa treatments, low fat gourmet meals, fitness classes and walking trails.  Check out this Shape article on the best fitness spas in the US. For a few more economical options try these fitness retreats suggested by Frommers.
4) Beach – A trip to the beach is the perfect opportunity to fit in both exercise and relaxation time.  Consider renting a beach house using a website like VRBO.  You'll save money and have a kitchen at your disposal to help you take care of your diet.  You can get out and swim, walk or run on the beach, maybe even water ski or surf!
5) Cycling – If you enjoy bicycling, consider a cycling tour for your active vacation. These trips are generally planned out for you and guided by a tour organization.  Most tours are 'inn-to-inn' meaning that you ride by day and stay in a comfortable B&B or hotel at night.  The Adventure Cycling Association offers over 50 guided bicycle tours per year. Bicycling World also highlights different types of bicycle tours on their site, including senior and family tours.  Are you a single woman and need a getaway, but don't want to go it alone?  Consider one of the women's only bicycle tours offered by Woman Tours.
At Athlean-XX for Women, we've know that consistency is everything when it comes to fitness.  Your plan and habits should go with you wherever you go, even on vacation.  Losing the weight for good and creating lifelong fitness require a mindset shift and a lifestyle change. With Athlean-XX for Women's 'less is more' approach to fitness you'll find that making the lifestyle change is more natural.  Our workouts are just 30 minutes per day, making it easier to stay consistent with the plan. You also have the flexibility of doing your workouts at home with our DVD set, or at the gym and on vacation with our Girl on the Go workout cards!  Give Athlean-XX for Women a try to find out how easy it is to stay consistent when your workouts can travel with you!