Estimated
Est.
Read Time: 1 minute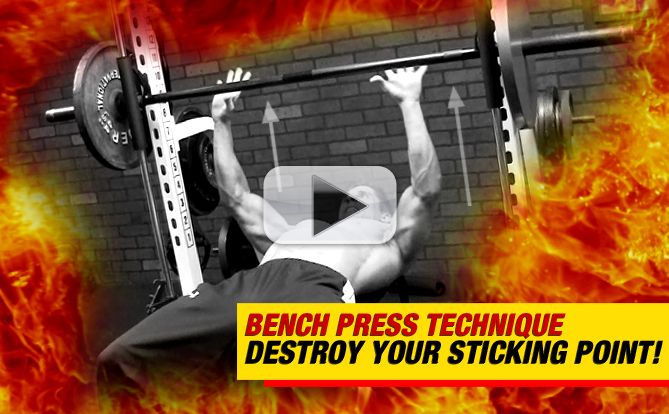 As a professional strength coach, I hear that a lot.  The fact is though, you're only as strong as your weakest link
AND…as you'll see at the end!)
Accelerate your way to faster bench press gains with this tip!  BLAST THROUGH YOUR STICKING POINT!
I say it all the time…If you want to look like an athlete you've got to train like an athlete!  It's time to ditch some of those old TRADITIONAL reps, sets and training strategies AND…Start putting the science back in strength!
Get your complete ATHLEAN-X Training System Here! Faster results await you!
Meantime, with the first day of Summer officially come and gone…here's hoping you get a chance to get outside this week and enjoy it! But be ready to hit the gym with a purpose on Monday!
STAY STRONG…
JEFF
P.S. As I show you in this video, there is more than one way to challenge your muscles. It doesn't always have to be with heavier weights. In fact, sometimes it's exactly the opposite of what you need. Apply the right stimulus at the right time…and you'll be amazed at just how quickly you see results!
Get a step-by-step 90 day workout (and nutrition) plan here
P.P.S. You asked, I listened…I'll be posting a video about each one of my Rx supplements on my youtube channel in the coming days. Meantime, you can get a sneak peek at them and order your own 3-STEP SUPPLEMENT STACK on sale here until then!
The #1 Rated ATHLEAN-Rx Supplement Bundle… Available here only
Watch the YouTube version of this article
Popular & Trending