Estimated
Est.
Read Time: 2 minutes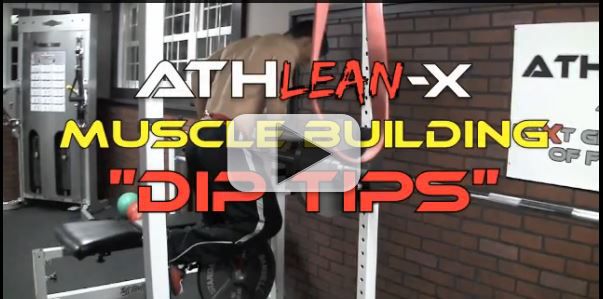 By far, one of the absolute best exercises you can do to build your chest (particularly the lower area right above the abs) is…THE DIP!
This bodyweight exercise is considered by some to be even better than the pushup for developing a more rounded impressive chest.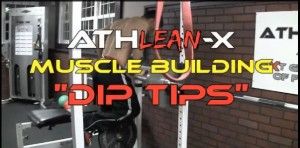 However, unlike the pushup (that can be done anywhere) people will argue that they don't have a place to do them! Well…I'm here to prove that wrong!
Not only is it now possible to do this mass builder absolutely anywhere but I'm even going to show you how you can use one COMMON HOUSEHOLD ITEM (that you can get for less than $5) that will allow you to progessively overload the exercise to ensure Chest Growth WITHOUT PLATEAUS!!
My Chest Dip "SUPER TIP"[3x The Results Using a Common Household Item!] That said, can you imagine what it would be like to train WITHOUT PLATEAUS?!?
Without ever experiencing a period of no or slow results with your workout program?
With AthLEAN-X, you don't have to.
With workouts that vary EVERY TIME you hit the gym or train at home and creative exercises that utilize tips just like the one you'll see in this week's video….
There are No X-CUSES for getting in the greatest shape of your life in the next 90 days!!
In fact…that's my promise.
With Summer just around the corner, what will you look like?
Find out by training "plateau free" with my "X-Cuse" busting AthLEAN-X Training System
In the meantime, enjoy the rest of your weekend!
Stay Strong….
Jeff
PS. The most common mistake guys make in their workouts is OVERTRAINING. Start training exactly like a pro athlete using their same high intensity training techniques and see how by doing LESS you'll get MORE (and in less time!)
Start your "AthLEAN" ReconstruXion Now
PPS. AthLEAN-Rx Supplements are now available!
Watch the YouTube version of this article
Popular & Trending